With Amy Todisco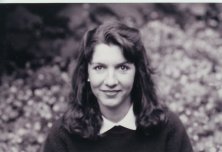 Are you concerned about what you and your family eat? In this synthetic chemical age it's wise to be informed about what may be in the food that we eat. Even if your pantry and refrigerator are loaded with fresh, certified organic whole foods, there is more that you need to know about your food, how it's prepared, and what toxic chemicals might be lurking in your kitchen. Join Amy Todisco as she takes you through a brief tour of a typical American kitchen and offers tips on how to make yours a healthier haven. If you want more information, feel free to email Amy at: atnontox@aol.com with your questions.
---
Are Your Household Cleaning
Products Safe?
If a cleaning product has made it's way onto the shelf of your local supermarket, you assume that it must be safe, right? According to a recent survey, 88% of Americans believe that household products must be tested for safety before they can be sold, and 87% think manufacturers are required to list their products' ingredients on labels1 . One would think that the Consumer's Product Safety Commission (CPSC), the government agency that regulates household cleaning products, must insist that every product sold to consumers be tested for safety before it's marketed, right? Wrong! In fact, on it's website, the CPSC states that it doesn't have the legal authority to test or certify products for safety before they can be sold to consumers2. They add that "responsible companies test their products before putting them on the market". The CPSC claims to "save lives and keep families safe by reducing the risk of injuries and deaths associated with consumer products". So, how do they do this? By waiting for people to become injured or sick from a consumer product, which hopefully gets reported to them? So, what do they do? The CPSC says that they "develop voluntary standards with industry". And oddly, though their three Commissioners are appointed by the President of the U.S., and approved by the Senate, they are not required to report to anyone. So, while they work with industry, with no oversight, it seems that it's up to us to do our own research on cleaning products. But, can we get the straight scoop?
Yes. There's a new environmental nonprofit organization in Vermont called, the Household Toxins Institute, whose purpose is to make sure that consumers and workers are provided with the most accurate and up-to-date information about the dangers and least toxic alternatives to household products. (I'm the Executive Director and the Co-Founder). We are hiring top notch experts to do extensive research and are working with independent toxicologists to help make the world a healthier place, one home at a time. For more information about the Household Toxins Institute, feel free to call me at: 802-482-7350, or email me at: atnontox@aol.com.
According to a 1998 Environmental Protection Agency report, 43% of all chemicals produced in annual amounts of over one million pounds have no basic toxicity data at all, and just 50% have even preliminary screening data3. In fact, only a measly 7% of these "high production volume" (HPV) chemicals have a complete set of screening level toxicity data4. And chemicals are screened individually, not in combination-which is the way they occur in household products, and in our environment. Surprisingly, manufacturers aren't required to have their products tested for safety by an independent third party before marketing them. Any testing that is performed is usually done by the manufacturer of that product. Talk about the proverbial wolves watching over the hen house! How does our government expect consumers to get the "truth" from the manufacturers who have a financial interest in whether or not their product is toxic to humans, animals and the environment? Of course there are some good companies who put consumer safety above profits. But how do we know which products are safe if they can and do enter the marketplace with little or no testing to ensure safety? With no pre-market studies, cleaning products can often end up containing chemicals capable of causing serious health and environmental problems, none of which will become known until people exposed to these toxins start reporting ill effects. In other words, we are all serving as guinea pigs in a giant experiment, without our permission.
To make matters even worse for consumers, we don't get to know what all of the ingredients are in the cleaning products that we buy-they're not required to be printed on the label. In this profit driven, "better living through chemicals" society, is there any reason to believe that the majority of manufacturers of household cleaning products are using the least toxic ingredients possible? Synthetic chemicals are often cheaper to use than the natural ingredients that Grandma used to clean with. Try calling the manufacturer of your favorite cleaning products and ask them for a full disclosure of the ingredients in that product and see what they say. Based on my experience, they'll tell you that they can't reveal that information. Why not? Because they don't have to-trade secrets, you know. Cleaning products are exempt from the full ingredient disclosure on product labels required for food and personal care products5. Even if you request their Material Data Safety Sheet, you still won't get the full story. You may get a listing of the broad topics of ingredients, like "fragrance". Unfortunately, this won't tell you much. It seems that trade secret laws were not designed to protect the consumer. "Even the government and poison control centers cannot break the code of trade secrecy surrounding cleaning products", according to Debra Lynn Dadd, in her book, The Nontoxic Home and Office. So, who is protecting the consumer? No one-it's a "buyer beware" situation.
So, should we be concerned? I'll let you decide…
The International Agency for Research on Cancer has concluded that 80% of all cancers are attributable to environmental influences, including exposure to carcinogenic chemicals, many of which are found in household cleaning products6.
Consumers must rely on warning labels to determine the safety of the products that they use. The New York Poison Control Center says that 85% of product warning labels are inadequate7.
No one regulates the air quality in our homes or the way we use toxic chemical cleaning products, even though many of the same chemicals they contain, when used in the workplace, are subject to stringent Occupational Safety and Health Administration (OSHA) regulations.
Research by Dr. David Sterling, conducted in 1991 and based upon the work of W.E. Morton, suggested that women who work in the home have a 55% higher risk of developing some form of cancer and/or chronic respiratory disease compared to women who work outside of the home. Dr. Sterling noted that, "like all occupations, housework has its hazards…Perhaps the most serious exposure is to modern household cleaners which may contain a number of (both) proven and suspect causes of cancer. The excess prevalence of cancers among homemakers relative to employed women may be due to (these) occupational exposures of homemaking"8.
A Consumer Products Safety Commission study of air pollution found that samples of indoor air contained approximately 10 volatile organic compounds (VOC's), many of which are neurotoxins and could be traced to household cleaners.
The Environmental Protection Agency (EPA) reported that homes had levels of certain chemicals that were 70 times higher than the levels of some chemicals in outdoor air. Many of these chemicals are ingredients in household products, and are three times more likely to cause cancer than airborne pollutants outside9.
In recent years, there have been over two million household poisonings reported annually, some 60% of which occurred in children under 13 years of age. Cleaning products were the number one category of poisoning (as rated by order of poisoning-type occurrence) in the United States in 199910.
Consider the fact that most people spend about 90% of their time indoors, largely in their homes. While indoor air pollution can be caused by any number of things, from the presence of a smoker, to the use of formaldehyde-laden particleboard furnishings, a primary cause is the use of household cleaners. So, what's a concerned consumer to do? Making your own cleaning products from ingredients like vinegar, baking soda, borax powder, and lemon juice, is one way to go. If you like this idea, check out Annie Berthold Bond's book, Clean & Green. If you don't have the time or inclination to make your own cleaning products, there are some good "least toxic" alternatives out there. Feel free to email me at: atnontox@aol.com and I'll tell you what I use.

Click below to e-mail this article to a friend
or to post a link on your favorite sites.
Thank you!
READ PAST "ASK AMY" COLUMNS:
---
Amy Todisco is the president and owner of Green Living Now, LLC. In addition to serving as an "Environmental Expert" on the EcoMall website ("Ask Amy"), she's also featured on former National Public Radio host, Laurie Howell's, The Green Scene Internet radio program. She's created community educational events, founded and co founded several nonprofits; served as Executive Director for two nonprofits; provided presentations on household toxics; consulted with private and public schools; churches, community groups, local boards of health, and the MA State Department of Public Health; written on the topic of household toxics for newspapers, newsletters and websites; and been interviewed on radio and cable TV.
---
RELATED LINKS:

Updated Daily!
* * * IN-HOUSE RESOURCES * * *