With Amy Todisco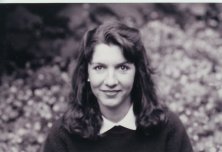 Are you concerned about what you and your family eat? In this synthetic chemical age it's wise to be informed about what may be in the food that we eat. Even if your pantry and refrigerator are loaded with fresh, certified organic whole foods, there is more that you need to know about your food, how it's prepared, and what toxic chemicals might be lurking in your kitchen. Join Amy Todisco as she takes you through a brief tour of a typical American kitchen and offers tips on how to make yours a healthier haven. If you want more information, feel free to email Amy at: atnontox@aol.com with your questions.
---
Poisons in Everyday Household Products?
You've Got To Be Kidding…
Cancer causing chemicals in popular all-purpose cleaners, spot removers and furniture polishes? Preposterous! Nerve damaging chemicals in well-liked window cleaners? Unheard of. Name brand perfumes made up of approximately 200 laboratory-concocted chemicals? Incredulous… but true! And this is just the tip of the iceberg.
Safety Testing of Household Products
There's no way our government would allow manufacturers to use toxic chemicals in the every day products that we bring into our homes and use on a daily basis, would they? Especially products designed for infants and children? Yes, unfortunately they would and do. But household products are regularly safety tested by some independent entity before they go onto store shelves, right? Wrong.
In fact, the Consumer Product Safety Commission (CPSC), the government agency that regulates household cleaning products, tells us on their website that they do not have the legal authority to test or certify products for safety before they can be sold to consumers. They add that, "responsible companies test their products before putting them on the market"1. Similarly, the Food & Drug Administration (FDA), who monitors cosmetic products to be sure that they are safe and properly labeled, does not review or approve these products or their ingredients (except color ingredients that have to be authorized for use2 ) before they are sold to the public, and the "FDA cannot require safety testing 3". Manufacturers testing their own products are much like the proverbial fox guarding the hen house, the results lack objectivity, especially when the manufacturers have everything to gain or lose from those results. And to make matters worse, there is no government oversight. Our federal government's approach to chemicals has been that they are safe unless they are proven harmful. Studies financed by the chemical industry tend to find chemicals innocent, whereas non-industry financed studies often find them dangerous to human health.
Scanning Product Labels
We can avoid toxic chemicals by reading the product labels, right? Well, actually, no, we can't. Thanks to trade secret laws, manufacturers of cleaning products are not required to list all of the ingredients on the label, only the "active" ingredients. The so-called "inert" ingredients can make up to 99% of the product, and of the 1400 inert chemicals, 40 are known to cause cancer, brain damage, or other chronic effects, and another 64 are classified as potentially toxic4. Manufacturers of personal care and cosmetic products don't have to tell us which chemicals make up the product's scent or a perfume (that's where many of the toxic chemicals are hiding).
"Eco-labels" like "allergy tested", "eco-safe", or "environmentally preferable" can tell us which products are safer to use, can't they? According to the Consumer's Union's, "The Consumers Union Guide to Environmental Labels", these are general claims that are not meaningful. Here's why:
(1) There isn't any organization that has established standards for the label or that can verify that the label standards are met (the manufacturer or marketer of the product created the label),
(2) The label can have different meanings for different products,
(3) The label standards aren't publicly available,
(4) The information about the organization who created the label isn't available, nor is the organization free from "conflict of interest", and
(5) The label was not developed with broad public and industry input.
Are These Products Dangerous?
This is the one million dollar question. We know that some of the chemicals that make up everyday household products are harmful, yet manufacturers will assure us that these chemicals are in such small amounts that they are virtually harmless. And yet, without independent safety testing, there is not any credible information on the product's safety based on science. Moreover, manufacturers don't seem to be considering the impact of the combination of chemicals in one product, or our exposure to the myriad of chemical household products in our homes and lives. No one is studying the human health effects from the long-term exposure to low levels of toxic chemicals from these household products, and yet we are all serving as guinea pigs in a giant unregulated experiment. Yikes!
What's A Concerned Citizen To Do?
There's a new nonprofit in town called the Consumers' Healthy Home Center (CHHC). We are dedicated to answering this question for consumers. With funding, we will be hiring independent toxicologists to test a variety of household products for health effects. We want to provide consumers with credible information about which products are safer to use based on science, so that we all may become more informed shoppers.
Copyright© By Amy Todisco. All Rights Reserved.
Click below to e-mail this article to a friend
or to post a link on your favorite sites.
Thank you!
READ PAST "ASK AMY" COLUMNS:
---
Amy Todisco is the president and owner of Green Living Now, LLC. In addition to serving as an "Environmental Expert" on the EcoMall website ("Ask Amy"), she's also featured on former National Public Radio host, Laurie Howell's, The Green Scene Internet radio program. She's created community educational events, founded and co founded several nonprofits; served as Executive Director for two nonprofits; provided presentations on household toxics; consulted with private and public schools; churches, community groups, local boards of health, and the MA State Department of Public Health; written on the topic of household toxics for newspapers, newsletters and websites; and been interviewed on radio and cable TV.
---
RELATED LINKS:

Updated Daily!
* * * IN-HOUSE RESOURCES * * *