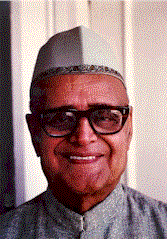 Cybergod - The Last Interview with Gopi Krishna Computer Voice by Tom Zatar Kay

"In no other period of history were the learned so mistrustful of the divine possibilities in man as they are now." -Gopi Krishna

"Worked with this man in the late 1970's. There's no doubt that he was of the most important human beings of the last century. Atheists like Hitchens and Dawkins are important in that they oblige religion to account for itself: but it is only through the avenues that Gopi Krishna proposed, that actual progress will be made. If science was more interested in the brain and less in sending toy tractors to Mars, all this would happen a lot quicker" - iain399




The Kundalini Research Foundation, Ltd., established as a non-profit, tax-exempt organization at the request of Gopi Krishna in 1970, Contributions are tax-deductible. Send your check to the K. R. F., Ltd., P.O. Box 2234, Darien, CT 06902.
E-mail

We are looking for backers to help produce a feature film about the life of Gopi Krishna similar to Martin Luther King or Mahatma Gandhi or Einstein. It will tell the complete story of Gopi Krishna from birth to death and describe his own personal awakening and all of its ramifications - it will be an instant classic. So if you can help in this undertaking, please contact us at E-mail


O people of the world unite,and pave the way to peace sublime, Divided you yourself inviteDisastrous wars, unrest and crime. 7-3-1952, Gopi Krishna From the Unseen,

"Gopi Krishna was a pioneer in the land of spirituality." - Deepak Chopra, M.D.

"Gopi Krishna was a psychenaut into the realms of human possibility, an Odysseus of inner space. The publication of his autobiography should be a major event in the documentation of who and what we really are. - Jean Houston, Ph.D., Director, Foundation for Mind Research

Gopi Krishna's description of the changes —psychological, phsyical, perceptual, and biochemical— which can happen to a person who is in the process of an accelerated spiritual emergence process was the first definitive work written for the Western world about kundalini awakening. This new book should be a great comfort to those trying to understand the process. - Emma Bragon, Ph.D., Editor of the Spiritual Emergence Network Newsletter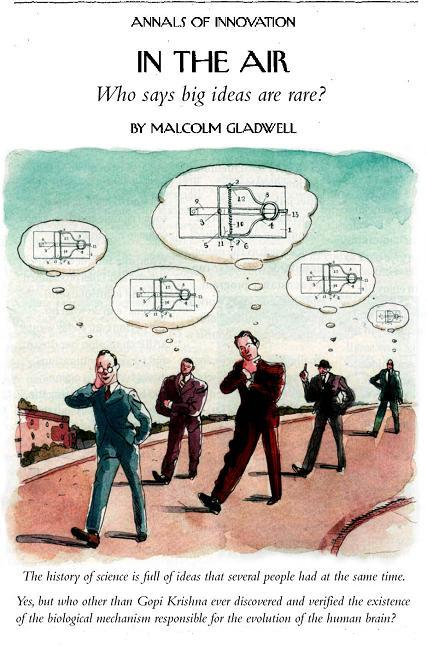 ---
Dear Friends of Gopi Krishna,
When Gopi Krishna first visited the U.S., some scientists said that if he wanted his ideas to be taken seriously he would have to work a miracle or two. Well, that is exactly what he did, but it didn't make any difference. And yet he was only Illuminated, Super-Conscious person to appear on the world stage in the past 1,000 years.
Can you imagine what future scientists and historians will say? In the brief time since he died in 1984, an entire new generation has come into the world, but only a tiny handful even know his name. From that view-point, you are one of the rarest persons on earth today.
Many, if not all, of his books are verifiable miracles. Yes, miracles! What I mean is that if Bill Gates, or Warren Buffet or George Soros, or any other super-wealthy man (and there are thousands of them), were to offer $10 million to anyone who could write even a single book similar to any one of Gopi Krishna's books, nobody would be able to do it. Nobody is Super-Conscious! And that is what it would take to write such a book.
Here are just three examples of his literary miracles: "The Present Crisis," which was written in just eleven days, during which time he was also engaged in discussions with four scientists, two of them Nobel Prize winners. The book, 200 pages, was written in a unique style of verse.
Another example is the 17,000-word letter he wrote to Sir Julian Huxley, a British scientist with an international reputation for his writings on human evolution. The letter to him was written in iambic pentameter in only three days.
A third example is the 12,000-word letter written to Captain Edgar D. Mitchell, one of the few astronauts to have walked on the moon. It, too, was written in verse and in about two days.
All of these books are scientific wonders—miracles! Each is packed with new information not available to scientists and scholars. It was easier to sequence the human genome than it would be for any person to write the books Gopi Krishna wrote.
What do you think will happen as soon as thousands of men and women begin to manipulate human DNA for the "fun of it?" It will easy to do. Wait just two more decades, less than 20 years, and hundreds, if not thousands of bright, young boys and girls will be able to clone just about any animal (including humans). Who will stop this from being done?
The reason why Gopi Krishna's miraculous writings are not known by more than a few is because they are beyond the grasp, or comprehension, of our many of our present-day intellectuals. All of Gopi Krishna's unpublished writings--more than 15,000 pages--are being preserved deep beneath the Zurich Central Library in Switzerland. But his published books need to be placed in university and public libraries so that they will be accessible to scholars in the future.
But libraries do not want paperback books. They will only accept those bound in hard covers. Our goal is to take one dozen of Gopi Krishna's titles and have them bound in hard covers and sent to one hundred libraries. The total out-of-pocket cost for this project would be about $25,000. This would cover shipping and handling.
This is not a lot of money, and the honor of contributing to this important cause should rightfully go to Gopi Krishna's friends. If you would like to make a contribution, large or small, please! send a check or Money Order to The Kundalini Research Foundation, Post Office Box 2234, Darien, Connecticut 06902.
THANK YOU SO MUCH
Sincerely,
Kundalini Research Foundation Ltd
PROPOSAL FOR A SCIENTIFIC INVESTIGATION INTO THE BIOLOGICAL MECHANISM BEHIND HUMAN EVOLUTION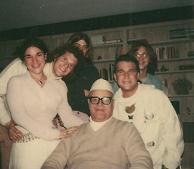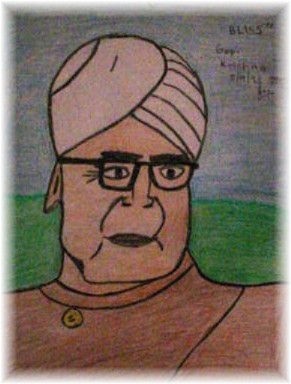 Gopi Krishna was born in 1903 to parents of Kashmiri Brahmin extraction. His birthplace was a small village about twenty miles from the city of Srinagar, the summer capital of the Jammu and Kashmir State in northern India. He spent the first eleven years of his life growing up in this beautiful Himalayan valley. In 1914, his family moved to the city of Lahore in the Punjab which, at that time, was a part of British India. Gopi Krishna passed the next nine years completing his public school education. Illness forced him to leave the torrid planes of the Punjab and he returned to the cooler climate of the Kashmir Valley. During the succeeding years, he secured a post in the Department of Public Works of the State, married and raised a family. In 1946 he founded a social organization and, with the help of a few dedicated friends, tried to bring about reforms in some of the outmoded customs of his people. Their goals included the abolition of the dowry system, which subjected the families of brides to severe and even ruinous financial obligations,and the strictures against the remarriage of widows. After a few years, Gopi Krishna was grantedpremature retirement from his position in the government and devoted himself almost exclusively to service work in the community.
In 1967 he published his first major book in India, Kundalini--The Evolutionary Energy in Man(currently available under the title Living With Kundalini). Shortly thereafter it was published in GreatBritain and the United States and has since appeared in eleven major languages. The book presented tothe Western world for the first time a clear and concise autobiographical account of the phenomenon ofthe forceful awakening of Kundalini, which he had experienced in 1937, and the long process by which he eventually attained the perennially transformed or sahaja state of consciousness. This book, and thesixteen other published works by Gopi Krishna have generated a steadily growing interest in thesubjects of consciousness and the evolution of the brain. He also traveled extensively in Europe andNorth America, during the last seventeen years of his life, energetically presenting his theories toscientists, scholars, researchers and others. Gopi Krishna's experiences led him to hypothesize that thereis a biological mechanism in the human body, known from ancient times in India as Kundalini, which is responsible for creativity, genius, psychic abilities, religious and mystical experiences, as well as sometypes of aberrant mental states. He asserted that ignorance of the workings of this evolutionary mechanism was the main reason for the present dangerous state of world. Gopi Krishna passed away inJuly, 1984 of a severe lung infection and is survived by his wife, three children and grandchildren. Thework that he began is currently being carried forward through the efforts of a number of affiliated foundations, organizations and individuals around the world.
INTERVIEWS AND ARTICLES BY GOPI KRISHNA:
THE LAST INTERVIEW WITH GOPI KRISHNA
Uploaded by tomzatarkay

THE LAST INTERVIEW WITH GOPI KRISHNA A Conversation about Higher Consciousness and the Evolution of the Human Brain

THE STUFF BEHIND ALL LIFE

SUPER-CONSCIOUSNESS

KUNDALINI IN TIME AND SPACE

A SECOND LOOK AT HUMAN EVOLUTION

INTERVIEW WITH GOPI KRISHNA AND CLAES NOBEL TALK ABOUT THE PURPOSE OF LIFE

THE GOAL OF CONSCIOUSNESS RESEARCH A Call for Research into the Evolution of the Human Brain and Mystical Experience

THE GOPI KRISHNA PROPHECY - AN INTERVIEW WITH JOHN WHITE

PROPOSAL FOR A SCIENTIFIC INVESTIGATION INTO THE BIOLOGICAL MECHANISM BEHIND HUMAN EVOLUTION

WHY DO CIVILIZATIONS FALL The Fall of Past Civilizations Offers Important Lessons Regarding the Right Roles for Humanity

ABOUT CONSCIOUSNESS RESEARCH AND HOW WE CAN HELP SAVE THE WORLD

EVOLUTIONARY DYNAMICS

CREATION VERSUS EVOLUTION

GOPI KRISHNA TALKS ABOUT SEX AND LOVE

GOPI KRISHNA INTERVIEW ON MYSTICAL EXPERIENCE, DRUGS, AND THE EVOLUTIONARY PROCESS
Excerpts from books:

Mystical Experience & Psychic Energy

Beyond theHigher States of Consciousness

Science& Mystical Experience

Living With Kundalini

Evolution& the Science of Consciousness

The Way to Self-Knowledge

The Present Crisis

The Shape of Events toCome

The Wonder ofthe Brain
Click on the links below to order books by Gopi Krishna available at Amazon.com: