DEMAND A STRONGER GMO APPROVAL PROCESS!

DON'T CAVE TO THE PESTICIDE LOBBY

DON'T DEVELOP THE GRAND CANYON

TELL PRESIDENT OBAMA TO RETHINK FRACKING!

RESPOND URGENTLY TO CLIMATE CHANGE BY SETTING A RENEWABLE ENERGY TARGET OF 100% BY 2050

FOOD DEMOCRACY NOW CAMPAIGNS

SUPPORT INDUSTRIAL HEMP

PROTECT OUR PUBLIC LANDS FROM FRACKING

THE NATURAL RESOURCES DEFENSE COUNCIL

SAVE THE MONARCH BUTTERFLY FROM EXTINCTION

THE OCEANS ARE IN TROUBLE HELP TO PROTECT AND RESTORE THEM

TELL THE EPA AND FDA: SUSPEND MONSANTO'S ROUNDUP HERBICIDE

STAND UP FOR GE LABELING

TELL WALMART TO DUMP DIRTY COAL

PROTECT THE ARCTIC OCEAN FROM OIL DRILLING

PROTECT U.S. WATERS FROM FACTORY FARM POLLUTION

DEMAND SAFE PERSONAL CARE PRODUCTS

REJECT A MASSIVE TIMBER SALE IN AMERICA'S RAINFOREST

KEEP THE BAN ON DANGEROUS GMO TERMINATOR SEEDS

HELP SAVE THE HONEYBEES

STOP CLIMATE CHANGE MAKING PEOPLE HUNGRY

HELP PROTECT GRAY WOLVES

CENTER FOR BIOLOGICAL DIVERSITY - ACTION CAMPAIGNS

HELP STOP MCDONALD'S CRUELTY NOW!

TELL YOUR REPRESENTATIVE TO GIVE BEES A CHANCE

END THE CORPORATE HYPOCRICY ON GMOS

CHEMICAL SAFETY ACT: MAKE IT STRONGER

TELL KELLOGS TO STOP DEFORESTATION NOW

DON'T DROWN OUT THE DOLPHINS' VOICES

SAVE THE SPIRIT BEAR - CALL ON PREMIER CLARK TO BLOCK THE NORTHERN GATEWAY TAR SANDS PIPELINE

I WANT MY ORGANIC FARM BILL

ACTION ALERTS FROM AMERICAN ANTI-VIVISECTION SOCIETY

IN DEFENSE OF ANIMALS ACTION ALERTS

JOIN THE WORLD IN TELLING BRIZIL "NO" TO AMAZON DEFORESTATION!

PETITION TO US CONGRESS RE-EXAMINING FLUORIDATION

ENVIRONMENTAL DEFENSE ACTION CENTER

COKE'S BROKEN PROMISE Warning: this bottle contains no recycled plastic!


EARTH ACTION The Bulletin for Environmental Activists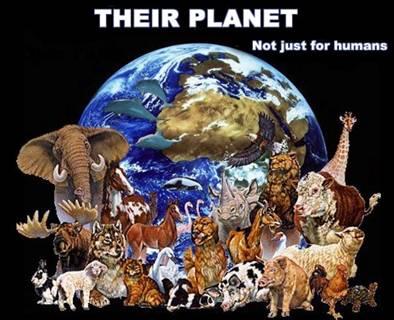 Contact Your Senator: A necessary tool for any activist is a list of senators and their email addresses.
"It is horrifying that we have to fight our own government to save the environment." ~ Ansel Adams
Find out how your Senators and Representative voted on key energy amendments by entering your zip code
"The Inuit language for 10,000 years never had a word for robin and now there are robins all over their villages." - Senator John McCain, commenting on the effect global warming is already having on Arctic communities.
October 2015 Breaks More Heat Records and Corroborates Accelerated Warming
It just keeps getting hotter, almost every month this year has been the warmest in recorded history and October is no exception. Within this trend is an even more alarming concern. The steady increase in recorded departures from the norm.suggests that the warming may be accelerating.
October 2015 was by far the warmest October on record. This is confirmed by the Japan Meteorological Agency (JMA), NOAA and NASA. Until last month we had never recorded a monthly average temperature increase that was more than 1 degree Celsius (1.8 degrees Fahrenheit) above average.
October was 1.04 degrees Celsius above average for the month. NOAA said that October had the largest monthly global temperature anomaly in 1,630 months of record-keeping. The previous record monthly temperature anomaly was set in September of this year.
To add to the monthly data, NASA says that the period between January and October ranks as the warmest such period in its 136 years of record-keeping. This makes it almost certain that 2015 will be even warmer than 2014, currently the warmest year on record. NOAA, NASA and the UK Met Office, all predict that for the first time in recorded history, 2015 will post an average temperature that is more than one degree above the norm.
We know that the earth is warming and we see that this warming is accelerating. As we head into COP21 we are already halfway to the 2 degrees Celsius upper threshold limit. Even if countries meet their emissions reduction pledges (INDC) we will still surpass the 2 degree threshold.
---
Great news On the morning of September 28, 2015, Shell announced that it would no longer pursue drilling in the Arctic Ocean.



Shop by Keywords Above or by Categories Below.

Updated Daily!
* * * IN-HOUSE RESOURCES * * *