ALL TOGETHER FOR OUR PLANET
"Climate change is bigger than politics, and the disastrous effects on our planet and our civilization will continue regardless of what party holds majorities in Congress or occupies the White House." - Leonardo DiCaprio

PROTECT OUR DRINKING WATER - TELL EPA ADMINISTRATOR SCOTT PRUITT TO DROP THE REPEAL OF THE CLEAN WATER RULE

TRUMP'S EPA IS TRYING TO DELAY POLLUTION PROTECTIONS - TELL THEM NO!

TRUMP WAS RECKLESS MAKE SURE CONGRESS ISN'T

PROTECT THE PARIS CLIMATE AGREEMENT

TELLO CONGRESS NOT TO WEAKEN THE WILDERNESS ACT

TOXIC CHEMICALS DON'T BELONG IN ANY KRAFT CHEESES - HELP PROTECT OUR KIDS!

TRUMP IS MOVING TO UNRAVEL 50 YEARS OF HARD-FOUGHT LAWS AND REGULATIONS

SIGN THE PLEDGE: I'M WITH SCIENCE!

DEMAND THAT PRESIDENT TRUMP VETO A BILL ALLOWING UNETHICAL KILLING OF WILDLIFE

PROTECT AMERICA'S NATIONAL MONUMENTS

PRESIDENT TRUMP WANT TO SLASH SCIENCE FUNDING - TELL HIM TO SLASH THESE FROM NIH's BUDGET

SUPPORT THE ENDANGERED SPECIES ACT

TELL BEN & JERRY'S THAT ROUNDUP-READY ICE CREAM IS NOT NATURAL - STOP MONSANTO

TELL CARGILL TO CUT TIES WITH CONFLICT PALM OIL

USDA WEBSITE SCRUBBED FIGHT BACK - HELP ANIMALS!

URGE T.J. MAXX'S TO STOP SELLING ANFORA FUR!

TELL CONGRESS TO END ANIMAL ABUSE IN MILITARY TRAINING!

UNION OF CONCERNED SCIENTISTS - ACT NOW FOR A HEALTHY, SAFE, AND SUSTAINABLE FUTURE

STOP DOG SLAUGHTERHOUSES IN SOUTH KOREA

PROTECT AMERICA'S NATIONAL MONUMENTS FROM THE TRUMP ADMINISTRATION

JOIN THE FIGHT TO DEFEND CLIMATE PROGRESS

URGE YOUR REPRESENTATIVE TO CONDEMN CHINA'S DOG MEAT TRADE!

END WILDLIFE TRAFFICKING

STOP NESTLE - THREATENS RAINFORESTS AND ENDANGERED ANIMALS

SMUCKER'S REMOVE GMOs and GO ORGANIC

NO COMPROMISE ON GMO LABELING!

STOP ABUSING CHICKENS

URGE THE SHARPER IMAGE TO PULL PRIMATE ADS

STOP HORRIFIC DEATHS OF MONKEYS AT LABORATORY

STOP KENTUCKY FRIED CRUELTY

WE MUST HAVE MANDATORY GMO LABELLING

TELL U.N.TO PROTECT CLIMATE POLICY FROM BIG POLLUTERS

DEFENDERS OF WILDLIFE CURRENT ACTION ALERTS

DEMAND A STRONGER GMO APPROVAL PROCESS!

DON'T CAVE TO THE PESTICIDE LOBBY

WOMENS VOICES - DEMAND CHANGE FORM GOVERMENT, CORPORATIONS AND DECISION MAKERS

DEMAND CLIMATE ACTION

DIVEST-INVEST TAKE THE CLIMATE CHANGE PLEDGE

DON'T DEVELOP THE GRAND CANYON

RESPOND URGENTLY TO CLIMATE CHANGE BY SETTING A RENEWABLE ENERGY TARGET OF 100% BY 2050

PROTECT OUR PUBLIC LANDS FROM FRACKING

THE NATURAL RESOURCES DEFENSE COUNCIL

SAVE THE MONARCH BUTTERFLY FROM EXTINCTION

TELL THE SENATE: JUST SAY NO TO WILDERNESS AND WILDLIFE DESTROYING ENERGY BILL

THE OCEANS ARE IN TROUBLE HELP TO PROTECT AND RESTORE THEM

TELL THE EPA AND FDA: SUSPEND MONSANTO'S ROUNDUP HERBICIDE

STAND UP FOR GE LABELING

TELL WALMART TO DUMP DIRTY COAL

PROTECT THE ARCTIC OCEAN FROM OIL DRILLING

PROTECT U.S. WATERS FROM FACTORY FARM POLLUTION

DEMAND SAFE PERSONAL CARE PRODUCTS

KEEP THE BAN ON DANGEROUS GMO TERMINATOR SEEDS

HELP SAVE THE HONEYBEES

STOP CLIMATE CHANGE MAKING PEOPLE HUNGRY

HELP PROTECT GRAY WOLVES

CENTER FOR BIOLOGICAL DIVERSITY - ACTION CAMPAIGNS

HELP STOP MCDONALD'S CRUELTY NOW!

TELL YOUR REPRESENTATIVE TO GIVE BEES A CHANCE

TELL KELLOGS TO STOP DEFORESTATION NOW

SAVE THE SPIRIT BEAR - CALL ON PREMIER CLARK TO BLOCK THE NORTHERN GATEWAY TAR SANDS PIPELINE

ACTION ALERTS FROM AMERICAN ANTI-VIVISECTION SOCIETY

IN DEFENSE OF ANIMALS ACTION ALERTS

JOIN THE WORLD IN TELLING BRIZIL "NO" TO AMAZON DEFORESTATION!

PETITION TO US CONGRESS RE-EXAMINING FLUORIDATION

ENVIRONMENTAL DEFENSE ACTION CENTER

COKE'S BROKEN PROMISE Warning: this bottle contains no recycled plastic!


EARTH ACTION The Bulletin for Environmental Activists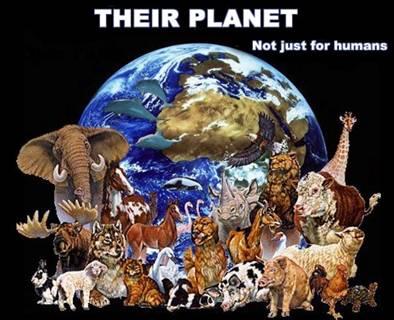 Contact Your Senator: A necessary tool for any activist is a list of senators and their email addresses.
"It is horrifying that we have to fight our own government to save the environment." ~ Ansel Adams


Paris Climate Change Agreement: The world's greatest diplomatic success. Ministers adopt historic agreement to keep global warming "well below 2C and signal the end of fossil fuels".
"I believe the future envisaged in the 2030 Agenda should be more than mere ideals; it should be translated into practical goals that we must be sure to attain, both for our sake and for future generations." -- Park Geun-hye, the president of the Republic of Korea. "Environmental problems have taught us humans living on planet earth that we are all in the same boat. What others do also impacts our destiny. We cannot be assured of our own peace and security, whilst ignoring how others are living. Without extensive cooperation at the national, regional and international levels, achieving the 'Sustainable Development Goals' will be very difficult." -- Hassan Rouhani, the president of Iran.
"The world has witnessed the decline in extreme poverty, an increase in access to primary education in developing regions, and improvements in child as well as maternal health. These show that the target-oriented approach is practical and feasible. At the same time, we note that there has been uneven progress worldwide. This means there are more for us to do." -- Haji Hassanal Bolkiah Mu'izzaddin Waddaulah, sultan and Yang de-pertuan of Brunei Darussalam.
"We are proud that the universal agenda we are endorsing in this Summit is a truly ambitious and inclusive one, with poverty eradication and sustainable development at its heart. It brings together, in a comprehensive and integrated manner, the three dimensions of sustainable development: Economic, Social and Environmental. It marks a change of thought and attitude towards our natural resources and the way we use them." -- Nicos Anastasiades, the president of Cyprus.
"The targeted sustainable development faces great challenges, due to the patterns of conduct of man throughout the ages, that are sounding the alarm for us, in addition to the impact of natural disasters and the rise in Earth's temperature, thus increasing our responsibilities, and calls upon us to expand more efforts to achieve the desired development we all look forward to." -- Sheikh Sabah al Ahmad Al Jaber Al Sabah, the amir of Kuwait.
"The post-2015 development agenda that we adopted yesterday is of great importance for the developing countries, especially the least developed countries and countries in special situations." -- Choummaly Sayasone, the president of the Laos.
"This year we stand witness to a historic juncture in development. The post-2015 development agenda represents our oath to our future generation, that we will strive together to leave them a legacy of a more prosperous world through sustainable development." -- Muhammad Jusuf Kalla, vice president of Indonesia
"The Inuit language for 10,000 years never had a word for robin and now there are robins all over their villages." - Senator John McCain, commenting on the effect global warming is already having on Arctic communities.
October 2015 Breaks More Heat Records and Corroborates Accelerated Warming
It just keeps getting hotter, almost every month this year has been the warmest in recorded history and October is no exception. Within this trend is an even more alarming concern. The steady increase in recorded departures from the norm.suggests that the warming may be accelerating.
October 2015 was by far the warmest October on record. This is confirmed by the Japan Meteorological Agency (JMA), NOAA and NASA. Until last month we had never recorded a monthly average temperature increase that was more than 1 degree Celsius (1.8 degrees Fahrenheit) above average.
October was 1.04 degrees Celsius above average for the month. NOAA said that October had the largest monthly global temperature anomaly in 1,630 months of record-keeping. The previous record monthly temperature anomaly was set in September of this year.
To add to the monthly data, NASA says that the period between January and October ranks as the warmest such period in its 136 years of record-keeping. This makes it almost certain that 2015 will be even warmer than 2014, currently the warmest year on record. NOAA, NASA and the UK Met Office, all predict that for the first time in recorded history, 2015 will post an average temperature that is more than one degree above the norm.
We know that the earth is warming and we see that this warming is accelerating. As we head into COP21 we are already halfway to the 2 degrees Celsius upper threshold limit. Even if countries meet their emissions reduction pledges (INDC) we will still surpass the 2 degree threshold.
---
Great news On the morning of September 28, 2015, Shell announced that it would no longer pursue drilling in the Arctic Ocean.



Shop by Keywords Above or by Categories Below.

Updated Daily!
* * * IN-HOUSE RESOURCES * * *