Contact Your Senator: A necessary tool for any activist is a list of senators and their email addresses.

LEAGUE OF CONSERVATION VOTERS - 2011 NATIONAL ENVIRONMENTAL SCORECARD



"It is horrifying that we have to fight our own government to save the environment." ~ Ansel Adams
Find out how your Senators and Representative voted on key energy amendments by entering your zip code

TELL CONGRESS TO PASS THE SAFE CHEMICALS ACT


STOP KEEPING FRAGRANCE INGREDIENTS A SECRET!


TELL THE SENATE: PROTECT OUR HEALTH AND OUR FAMILIES FROM HARMFUL TOXIC CHEMICALS


DON'T DROWN OUT THE DOLPHINS' VOICES Loud Seismic Testing Will Hurt Dolphins and Whales


WE'RE GOT YOUR BACK: KEEP FIGHTING FOR CLEAN AIR!


SAVE THE SPIRIT BEAR - CALL ON PREMIER CLARK TO BLOCK THE NORTHERN GATEWAY TAR SANDS PIPELINE


ASK HARRY REID TO HELP US BRING THE SAFE CHEMICALS ACT TO THE FLOOR


I WANT MY ORGANIC FARM BILL


STOP THE ATTACK ON ENDANGERED SPECIES


SUPPORT THE SAFE COSMETICS ACT!


URGE YOUR SENATORS TO STRENGTHEN OUR TOXIC CHEMICALS LAW


TELL EPA: CLOSE TOXIC AIR POLLUTION LOOPHOLE FROM COAL-FIRED POWER PLANTS


WE NEED CLEAN WATER - NO MORE DUMPING MINING WASTE INTO OUR WATERS


SPEAK OUT TO PROTECT OUR NATIONAL FOREST


NATURAL RESOURCE DEFENSE COUNCIL (NRDC) ACTION CENTER


SIGN THE WATER TREATY PLEDGE


EARTH JUSTICE LIST OF ACTIONS


STOP GENETICALLY ENGINEERED ALFALFA!


ACTION ALERTS FROM AMERICAN ANTI-VIVISECTION SOCIETY


URGE CONGRESS TO BAN PHTHALATES FROM KID'S TOYS


END THE USE OF WILD AND EXOTIC ANIMALS IN CIRCUSES


IN DEFENSE OF ANIMALS ACTION ALERTS


NO MORE TOXIC TUB FOR BABY!


JOIN THE WORLD IN TELLING BRIZIL "NO" TO AMAZON DEFORESTATION!


PETITION FOR - NO MORE TOXIC CLEANING PRODUCTS!


TELL CONGRESS TO SUPPORT A RENEWABLE ENERGY STANDARD


CURB GLOBAL WARMING BY SUPPORTING SMART ENERGY SOLUTIONS


TELL CONGRESS TO PROTECT OUR COASTS FROM DRILLING


PETITION TO US CONGRESS RE-EXAMINING FLUORIDATION


ENVIRONMENTAL DEFENSE ACTION CENTER


HELP SAVE THE WOLVES


COKE'S BROKEN PROMISE Warning: this bottle contains no recycled plastic!


EARTH ACTION The Bulletin for Environmental Activists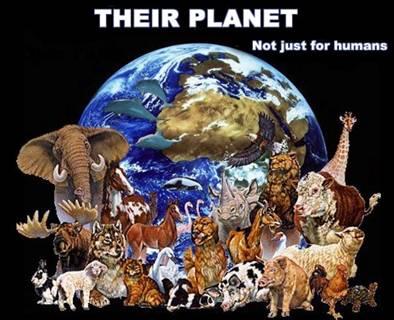 "The Inuit language for 10,000 years never had a word for robin and now there are robins all over their villages." - Senator John McCain, commenting on the effect global warming is already having on Arctic communities.

---






Shop by Keywords Above or by Categories Below.


Updated Daily!


* * * IN-HOUSE RESOURCES * * *