SOLAR TAKING CARE OF BUSINESS

The 24-story Kook Jae office building in Seoul, South Korea meets over 85% of its daily hot water needs with a solar hot water heating system. The system has been in operation since 1984 and is so efficient that it has exceeded it's design specifications and even provides 10 to 20 percent of the annual space heating requirement. 4

The St. Rose Hospital in San Antonio, Texas utilizes a solar thermal water heating system to meet 80% of its hot water needs which translates into 1,200 Million BTUs a year. 4

Gould Electronics, Inc. of Chandler, Arizona meets 60% of its annual hot water needs for its copper foil manufacturing facility using a parabolic trough solar collector. The system was installed in 1982 and has had a 90% availability and a monthly energy savings of $7,500. 4

A PV manufacturing plant in Fairfield, CA utilizes thin-film PV modules that transmit light, therefore making them appropriate for use in building facades. These electricity-generating PV modules can be used as skylights and awnings, becoming a part of the building's architectural design. This not only reduces construction costs and provides electricity, but also it contributes to the aesthetics of the structure. 5

Solar & Tourism. The most popular tourist destinations are also the places that benefit the most economically and environmentally from clean, quiet solar energy. The average hotel, which operates year-round and has an occupancy rate of 100% for four months and 40% for the remaining months and a cost of electricity of 15 cents/kWh, has an annual electric hot water cost of $2,220. The one-time cost to install a solar hot water system to meet that same demand is as low as US $6,000. This means that the payback time for the solar system can be less than three years. Thereafter, the solar system saves the hotel over $2,000 each year. 6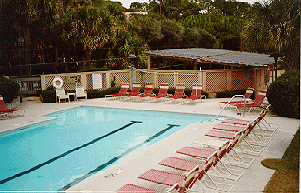 Footnotes
4. Catalog of Successful Operating Solar Process Heat Systems. SEIA.
5. Solar Electric Buildings. National Renewable Energy Laboratory, February 1996. P. 9
6. Solar Energy: The Smart Choice for the Tourism Industry. SEIA Brochure (1996).
Written by: Solar Energy Industries Association
---
RELATED LINKS:



Shop by Keywords Above or by Categories Below.

Updated Daily!
* * * IN-HOUSE RESOURCES * * *