ENVIRONMENTALLY-FRIENDLY PRODUCTS AND SERVICES.
ADVERTISE TO THE GREEN COMMUNITY
Promote and Sell Your Products
Reach a highly targeted niche audience. EcoMall launched on November 15, 1994 is the oldest and largest environmental shopping center and Expo on the Internet, for retailers and wholesalers of environmentally friendly products and services. Our advertisers renew with us and many have been with us for years. Advertising at the EcoMall will increase your business and help new customers and clients find you. The National Marketing Institute estimates that consumers with environmental concerns represent more than $230 billion in spending power. Many advertisers report that the EcoMall is one of their top referring sites. (See "Testimonials" below.)
EcoMall has 31,351 Incoming links.
Ecomall.com was registered on Tuesday, November 15, 1994. Because this domain was registered a long time ago, it is likely that pages on this website will appear higher in search engine rankings than those from younger websites.
To discuss how we can help you achieve your particular advertising objectives, please call us at 845-679-2490 or E-mail us. We look forward to having your company benefit as part of the EcoMall community.
Thank you for your company's efforts to contribute to a sustainable and environmentally-responsible future.
The EcoMall empowers consumers to accept responsibility for their lifestyles, and helps environmentally-friendly companies grow and prosper.
EcoMall.com is very mobile-friendly - we received a usability score of 95 out of 100. Today more than 90% of the world's Internet users go online via a mobile device.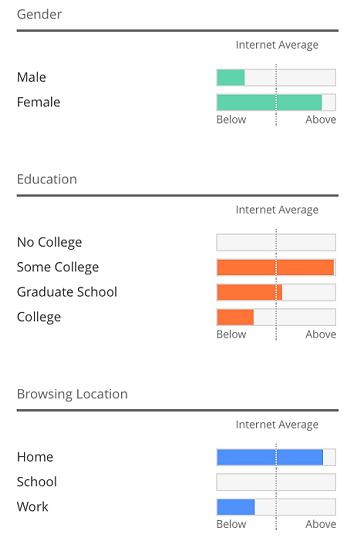 EcoMall gets 1,143,852 visitors a year.
Search Engine & Internet Presence of ecomall.com. A website with a large amount of indexed pages in search engines is more likely to have tons of visits. Backlinks: Google 11,380 results, Yahoo 5,390 results, Bing 5,400 results.
The following is information about advertising and publicity.
We look forward to working with you!
STANDARD ADVERTISING LISTINGS: We link to your site in up to seven appropriate categories. This includes a description (up to fifteen words) next to your company name. Companies can use one uniform description for all categories or customize different descriptions for each category, and we can link to your home page or to specific sections of your web site. Please call us at 845-679-2490 or e-mail us for directions on how to proceed with advertising. Please include your web address.
Payments may be made by check or credit card and ads are posted within 24 hours. Site content and listing information is subject to our approval.
Audience Description: This is a loyal and highly interested group of business people, students and activists. These intelligent, caring, and responsible people are interested in improving their world environments now and in the future.
Mywot.com - Reputation rating - EcoMall.com
The WOT reputation system computes website reputations using information received from users and other sources.
Reputation Confidence
Trustworthiness Excellent
Vendor reliability Excellent
Privacy Excellent
Child Safety Excellent
The higher the value, the more the community trusts the website. The confidence indicates the estimated reliability of the reputation.

GREEN LIVING MAGAZINE: As an advertiser, you will also have the opportunity to become part of EcoMall's popular Green Living Magazine, which features hundreds of articles on a variety of topics to educate and enlighten our visitors on alternative ways of thinking and living that are more harmonious with each other and the earth. We invite our advertisers to write articles about their areas of expertise which we feature at the Green Living Magazine section of our site. There is a search engine onevery page of the EcoMall that searches Green Living Magazine, so when our visitors type in any words that appear in your article, it will bring upyour article with a link to your web site. Your article will also be indexed in the main EcoMall search engine as well. All articles are permanently archived.

As additional exposure, the EcoMall has a popular e-mail newsletter featuring updates from the site. The newsletter links to articles written by advertisers for Green Living Magazine.

- ECOMALL PROMOTION -

** EcoMall at Google! **
EcoMall is currently featured as one of Google's "Top GreenLiving Shopping Sites". We have also been hearing from many of our advertisers that being listed at the EcoMall has increased their page ranking at Google. (See "Testimonials" below.)

The EcoMall is rated in the top 5% of the fastest sites on the Internet.

EcoMall featured in Natural Home Magazine!
The EcoMall was recently featured in Natural Home Magazine in an article titled "Earth-Wise Shopping". The article states, "Why drive your car through bad weather and fight mall crowds when you can shop for green gifts through EcoMall.com? This handy website, which touts itself as "Earth's largest environmental living center," searches hundreds of sites that sell green products - everything from aromatherapy to zucchini. EcoMall links to renewable energy, vegetarian restaurants, activism sites, investments, natural health, eco-travel, and products in every imaginable category, including clothing, garden supplies, furniture, and jewelry."

** EcoMall Featured by Time Magazine! **
The EcoMall was featured in Time Magazine! An excerpt from the great review reads, "EcoMall (www.ecomall.com), like its real-world counterparts, is a great place to browse, be entertained or just hang out. And you'll be linked to all sorts of useful environmental sites..."

** EcoMall featured in new book by Julia Butterfly Hill!**
We are proud to announce that the EcoMall is currently featured in the book One Makes a Difference: Inspiring Actions that Change our World by Julia Butterfly Hill (the well-known environmental activist who spent two years in a giant redwood tree). The EcoMall is recommended in the "Resources" section.

The EcoMall is constantly receiving great national publicity (see quotes from our reviews below) and has been featured in the New York Times on the Web, Popular Science Magazine (with a picture of our home page), The Wall Street Journal's Internet Supplement, The Associated Press, Time Magazine, Earth Island Journal, E Magazine, In Business, Vegetarian Times, Yahoo! Internet Life, Net Magazine (featured as "one of the Top 100 Web Sites of All Time"), PCComputing (featured as one of "Top 25 Internet Cybermalls"), the Los Angeles Times, CNN Online, NBC Nightly News Online, MSNBC Online, the Washington Post Online, The Nation Digital Edition, Atlantic Monthly, Newsweek.com and many other publications.

We have received over 50 awards from the Internet community as well as cultivated a loyal following who visit us regularly to shop for eco products, review our Daily Eco News, ask advice from our exclusive columnists, as well as enjoy our latest original articles, services and features (the EcoMall is updated every day). We have a national P.R. campaign and receive constant publicity. The EcoMall is also presently featured on over 4000 different sites and search engines on the Internet and this list is constantly growing.
Relative to the overall population of internet users, the site's users are disproportionately female, and they are disproportionately moderately educated users earning between $30,000 and $100,000 who browse from home. - Source: Alexa

Ecomall has been online since 1994. It is based in the US. The site attracts a somewhat female, more educated, middle aged audience. - Source: Dmoz

61% married
83.9% research product information online
56% research environmental news
67% spend time on green sites
72% read news
90% are willing to pay more for products that are environmentally friendly, organic, support social - change Source: Comcast


TESTIMONIALS:

"We get more traffic from our ad on EcoMall than anywhere else on the web!"
Laurie Dunlap
Blue Canoe

"After reviewing Google Analytics for my website today for a one year period, EcoMall was by far my highest referral achiever for Dash Hemp."
Best regards,
RD - Richard Dash
Dash Hemp Santa Cruz

" has been one of our best sources for our new business."
Shannon Rose,
Cangles LLC

"Tom has been an absolute pleasure to work with. He was incredibly helpful in setting up my account and maximizing my companys exposure on EcoMall."
Kevin Schiffer
PurelySolar

"I recommend EcoMall to everyone. Every so often someone calls or e-mails me looking for various resources for their own use or business and I am ALWAYS happy to refer them to EcoMall. I know that most of my business come from EcoMall."
Thank you!
Karen
KK-Nola

"I just wanted to go ahead and send you a THANK YOU while I had a moment. We have already been receiving paying customers from the EcoMall site and it has only been 3 days. This is the best customer finder out there for the natural market!! I have goosebumps! Thank you again and we are so glad to be a part of EcoMall!
Have a lovely day,
Jenny Hord
Cedar Hill Naturals

"I love EcoMall – it has brought some good traffic to my site and definitely seems to have improved my ranks."
Warmly,
Kristin
Garden Girl Skin Care

"Thanks... We have been getting some good traffic."
Warm Regards,
Andrew & Nichole Warner
Unity-Fair Trade

Hi,
Thank you for the advanced notice. I will definitely renew and have referred many other businesses to EcoMall. I think it is a great resource and have even used it for things that I need for my own family. Congrats on 21 years of helping others to find their way to organic and sustainable living!
Have a great day!
June
Organic Universe

RE: OH MY GOSH - Success Story w/ EcoMall.com
All,
I want to take a moment and report on the phenomenal success we have had with dealing with EcoMall.com. We have been looking for cost effective ways to market our website and have experimented with the local NPR (with pretty good results), with Idealbite (flushing the money down the drain) and now with EcoMall.com.

We signed up for the 1 year package with EcoMall on Thursday of last week. Both Tom and Marianne were EASY to work with, took the time to explain the process and were very efficient at getting our listings up. They were up and driving traffic by Saturday morning. The good news was that by Monday morning EcoMall had already driven over 50 leads to our site with a conversion rate of 1.5% (which is not that bad for a brand new relationship.)

We are really looking forward to our future relationship with them. I highly recommend working with them.
Greg Peterson
Owner
YourGuideToGreen.com

"We initially renewed our EcoMall listings because we thought it was helping our Google ranking, but recently we have been getting more and more business directly from our EcoMall link. We are very pleased - the people there are also very helpful and friendly to work with."
Jackie Travis
Natural Bambinos

"As a testimonial, once I was listed for my first company on EcoMall , the calls increased and so did my ranking on the Internet. One of the most cost effective investments for advertising on the Internet for the industry!"
Seth Leitman
Electric Transportation Solutions, ETS Energy Store

"We have been advertising on EcoMall for around two years now. We have seen traffic from their site grow as they continue to advertise their site. We have found that they are cost effective for us, and we have just recently renewed our contract with them. We wish you luck in your ventures, and hope you find a lot of success through your advertising with EcoMall."
Jill Richard
Marketing Coordinator
Greenfeet.com

"You were right! We are getting more business because of our listing onyour site."
Susan Bonucci
Go-Green

"I recently decided to go forward with an online ad at EcoMall.com. I debated whether it was going to be a viable option and took a week to decide. I researched your site rank and that was the ultimate determining factor. I am writing to tell you that in the short time we have been listed with the EcoMall I would say that at least 50% of our traffic is now generated from EcoMall listings. I am now confident that listing with the EcoMall is well worth every penny. I look forward to renewing our listing and submitting articles for inclusion on the site."
Amie Nguyen
Earth Friendly Goods

"I am stunned. Less than one week after being on your web site, asearch on Google for 'hemp bath products' brought us up as # 1. AndEcoMall is all over the Google results. I envisioned weeks or months doing all kinds of things to try and get listed and placement on Google. You all are certainly worth the cost of doing business with you."
Thanks,
Lynette
Cusp Natural Products

"I just wanted to say thanks!!! Over the Christmas/New Year break, while everyone else's business was quiet, we were getting inquiries and customers. We were surprised to see ourselves listed in Google at the top of the page for some of our key words. It was definitely worth the investment with you. Thanks once again! Have a great day!"
Kind regards,
Helen Vaca
Miessence

"I am so pleased to have advertised on your great EcoMall. I have already had several inquiries about our new earth-friendly home construction system, so I must say, this was one of the best advertising decisions I have made to date. Thanks for putting it all under one roof for all of us who are truly concerned with environmental issues."
Thanks,
Mike Sullivan
Alternative Earth Block Building Systems

"The referrals keep coming from the EcoMall. Definitely our best marketing investment to date."
Justin Sidwell
Grass Roots Natural Goods

"The business has been going very well and has continued to prosper and grow and I am sure EcoMall has played a major role in that since it is my third referrer - so thank you all for the great work."
Carrie Friedenberg
Urban Ruby

"Your mall has really helped to promote the product and to get us known. At least half of the traffic to our site and sales of VegiWash through the Internet have been because of EcoMall."
Cordially,
Michael Mahone
Consumer Health Research

"I wanted to let you know that the EcoMall link to my GoGlo.com site is producing many orders.Your site is very productive as far as producing orders for Orange GloNorthwest. Referrals from the EcoMall are the number 2 way people find our site, right behind my existing customers who go directly to the site. Thanks for doing such a great job of promotion."
Best regards,
David Riney
Orange Glo

"We have been impressed with how easily potential customers have found us at the EcoMall site. And because of the interesting mix of businesses and organizations in the Mall, we hear not only from the customers looking specifically for recycled papers, but also general environmentally-conscious shoppers who find us "by accident".
Jeff Davis
Full Circle Paper Outlet

As soon as we were at the EcoMall, we were getting a few catalog requests a day - and soon orders. EcoMall has by far been the most hassle free advertising and generated the greatest response. This is obviously a great value - especially compared to print advertising."
Monica St. Marie
Recycled Trash Company

"I would like to say I am very pleased with the traffic I am receiving from the EcoMall!"
Jim Kulakoski
No-Mosquitos

"I'm in my second year with EcoMall and have found it to be worth it.It's one of my top referrers. Because they advertise in many places,it's like getting the advertising work done for me. I also have the opportunity to submit articles for publication that are placed prominently around the web and sometimes picked up by news agencies."
Melanie Wilson
Vegetarian Baby and Child Magazine

"EcoMall has done wonders for my online business! You are the second top referrer for my company and make my job a lot easier by tirelessly promoting and advertising."
Heather English
English Retreads

"Hi there,
I am a current advertiser with y'all, and I am quite happy with the traffic I'm getting!"
Melissa Clements
Eco-Friendly Flooring

"The reason I'm renewing is that I've seen quite a bit of traffic from your mall in my site stats."
Laurie Stezler
Design WorksJewelry

"I wanted to write to lend my support and endorsement for what you guys are doing. When we began developing Access Eco there was no doubt that the first place our site needed to be listed was on the EcoMall. At once activity on the siteincreased to the extent that the skeptics couldn't claim it was mere coincidence. On the Internet, history is very important. The longer a directory resource has been active the deeper its reach and scope into the vastWorld Wide Web. This is certainly true for the EcoMall. Thanks again for your hard work and for promoting our environment and future."
Sincerely,
Jim King
Access Eco


WHAT PEOPLE ARE SAYING ABOUT THE ECOMALL:

"Feeling Green? If you recycle, eatorganic or buy eco-friendly, then you will want to know about EcoMall (www.ecomall.com). Claiming to offer the largest selection ofearth-friendly products on the Net, the site brings together all that is green and good, to make it easier to 'do your bit' for the planet. Its e-magazine will keep you up to date on the latest issues affecting your plate, community and environment, so handy if you consider yourself abit of an eco-warrior." - Associated Press

"EcoMall (www.ecomall.com), like its real-world counterparts, is a great place to browse, be entertained or just hang out. And you'll be linked to all sorts of useful environmental sites. For example, click on "Eco Investments" for mutual funds specializing in the stocks of companies judged to be environmentally responsible, or "Energy Efficient Homes" for a handy list of eco-conscious designers and architects." - Time Magazine

"Also flourishing on the Web is a green consumerism marketplace that combines online stores with resources, links and tips for reducing, reusing and recycling. EcoMall is both a shopping destination for over two dozen categories of environment-friendly products and services, and a comprehensive environmental resource for energy conservation, recycling centers and community forums. " - The New York Times

"Unlike the nonvirtual world, where health food and environmentally conscious stores are often few and far between, the Net has made it possible to connect many environmental retailers under one cyber-roof. Products for sale at the EcoMall range from air-purification systems to vitamins and water. Founded in 1994, EcoMall houses 200-300 environmentally conscious stores..." - MSNBC Online

"Environmentally-conscious? Check out listings of ecology-minded investments, gifts, restaurants, and business opportunities."
- Popular Science Magazine

"This 'city' of environmental data will make other similar sites green with envy."- America Online Web Center

" EcoMall features a collection of ecological products for sale online. The site has information on environmentally sound products and companies... Everything's green here! Daily Eco News, renewable energy info, links to responsible companies and investments..."
- Microsoft Web Directory

" EcoMall: A huge and much acclaimed mix of activism and green consumerism. In the mall sections you can quickly and easily locate your nearest purveyor of organic food, learn about green investments or source a mail order solar panel. Invaluable too for its links to dozens of activist environmental groups. Also a daily digest of environmental news and regular action alerts."
- Sierra Club (High Fives Award)

"Mall With a Mission: EcoMall, self dubbed "A Place to Help Save the Earth," has hundreds of links to on-line environmental action groups. A stroll through leads to eco-friendly businesses, action alerts and activist organizations, including Earth Island."- Earth Island Journal

"Dedicated to teaching how to live your life green, the site features a national guide to ecologically sound restaurants (the list includes many vegetarian places). Other highlights are daily eco-news, a business-to-business directory, and a guide to environmentally safe products." - Vegetarian Times

"EcoMall is a no-frills effort with an admirable goal. It links to companies that sell green-friendly products online. From yoga mats to solar-powered computers, these are items you will be hard-pressed to find elsewhere." - Yahoo! Internet Life: Web Malls

"Ecologically and environmentally friendly products, services, and information. Covers restaurants, businesses, investments, activism,communications, and renewable energy. Many products and services are advertised or listed, organized by category or product. EcoMall is acomprehensive resource for those who want to make their lives more environmentally responsible." - Newsweek.com

EcoMall "A massive clearinghouse for environmentalist shopping that also features activist information, forums, news, chat lines and more." - The Nation Digital Edition

"A great site for anyone interested in companies that buy or sell 'green' products or services. There's a section on 'companies and products' that lists environmentally friendly businesses by industry, and a huge list of links to other environmental Web sites" - AT&T Business Network

"The EcoMall site provides a great place for businesses to stay ahead of the curve when marketing to the growing legions of eco-friendly consumers." - A Business Compass Site

"An environmentalist's dream ... you'll find lots of eco-friendly items to buy." - PCComputing Top 25 Internet Cybermalls

"One of the oldest and most interesting sites on the Internet." - In Business Magazine

"EcoMall takes the "mall" part of its name seriously: There's one-stop environmental shopping here. But there's also a good deal of green information and links to many organizations and publications."- E Magazine

"You're in the right neighborhood if you want to save the Earth. Merchants sell eco-friendly products, and money managers have an eye on healthy investments. Resources point you to news and views and great places to eat. "Best of the Web"

"This attractively designed site provides access to environmentally responsible companies and products, activist alerts, daily news, information on eco-investing, and links to environmental groups." - New Age Journal

THANK YOU FOR YOUR INTEREST!

AWARDS
WHAT PEOPLE ARE SAYING
LETTERS FROM VISITORS
TESTIMONIALS











Updated Daily!


IN-HOUSE RESOURCES