COLORS OF NATURE Tree-Free, Chemical-Free, Sustainable Paper for Office, Art, Crafts. Banana, Lemon, Mango, Coffee, Bamboo Sources.
DISCOVERY PACKAGING Green Share Recycled and Compostable Film Based Packaging. Bags/Pouches, Tubing/Roll Stock, Printed/Plain.
EARTH FRIENDLY TONER Great Prices on Top Quality Eco Friendly Cartridges. Free Shipping Available. Starbucks Gift Card Offer.
ECO 4 LESS Environmental Printing Using Recycled Paper and Non Toxic Processes.
ECOMALL'S PAPER COMPANIES AND PRODUCTS SECTION
GREEN FIELD PAPER COMPANY Handmade Grow-A-Note Seed Embedded Paper Using 100% PCW, Hemp Heritage Paper
GREENLINE PAPER COMPANY America's Green Office Supply
GREG BARBER COMPANY Environmental Paper and Printing
OF THE EARTH Handmade Paper Wedding Invitations and Seed Paper for Personal and Business Use.
PORTAFAB CORPORATION Modular Office Manufacturer Featuring Energy Efficient, Re-Usable and Relocatable Offices that are Inherently Green

EARTH FRIENDLY TONER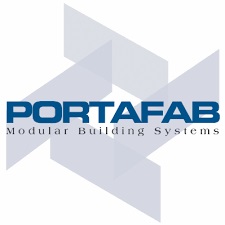 Saving energy at the office:


Turn off equipment and lights after hours.


Use large equipment during off-peak hours when possible.


Consider ink-jet printers, which use 90% less energy.


Lap top computers for employees use up to 90% less energy.


Use energy-saver modes on equipment.


Install bike rack and reimburse employees for bicycle purchases.


Install showers for people who walk or bike to work.


Organize office carpools and reduce parking prices for car-poolers.


Offer reimbursement for use of public transit.


Replace old equipment with "Energy Star" certified models.


Schedule an energy audit of your business.


Adjust office thermostat down at least 2 degrees in winter and up at least 2 in summer.

Updated Daily!
IN-HOUSE RESOURCES