AMPLE HARVEST Is a unique nationwide resource that is eliminating the waste of food, the outcome being a reduction in hunger and malnutrition along with an improved environment. It is accomplished by utilizing the Internet to enable 42 million Americans who grow food in home/community gardens to easily donate their excess harvest to one of 8,684 registered local food pantries spread across all 50 states. These food pantries help nourish the one out of six Americans (including a quarter of all kids under six ) that rely on these pantries.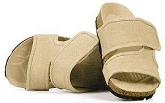 Men's Big Sur Hemp Sandal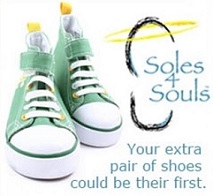 1.2 billion People live on less than $1.90 per day.
400 million are children. Many donít have access
to one of lifeís most basic necessities: a good pair of shoes.

Updated Daily!
IN-HOUSE RESOURCES