Hemp-Hemp-Hooray!!!


DASH HEMP SANTA CRUZ Upscale Hemp Clothing, Including 100% Hemp Jeans, Hand Loomed Shirts, Tops, and More
FAERIE'S DANCE Hemp Clothing is All Grown Up. Stylish, Sophisticated Fashions Along with Organic Cotton, Soy and Bamboo.
GREEN FIELD PAPER COMPANY Handmade Grow-A-Note Seed Embedded Paper Using 100% PCW, Hemp Heritage Paper, Made in the USA
GREEN MOUNTAIN DIAPERS Hemp/Cotton Cloth Diapers
GODDESS GEAR 55% Hemp/45% Fleece - Pea Coat, 55% Hemp/45% Organic Cotton - Twill Jacket & Wrap Skirt - All Come in 3 Colors
HYBRID HEALTH HEMP Organic, Premium, Full-Spectrum CBD Products for You and Your Pet. Free Shipping for Orders of +$100
INPLANT GROW ROOMS Grow Room Enclosures, Processing Rooms, Modular Building Systems are Customized for Commercial Farming-Cultivation Facility.
INTERNATURAL Hemp Shampoo, Hemp Seed Oil, Hemp Rubs and Salves, Hemp Wash Mitt
JUST CBD STORE The Best CBD Products with Discount, Perfect for Pain, Anxiety, Arthritis, Insomnia and Much More
KASPER ORGANICS Made in USA Hemp! Belts, Beanies and Lotsa Wallets. Nice Colors. Very Hip Eco-Gifts.
MOTHER HOLISTIC CBD, Face Cream, Drops, Capsules, Massage Oil, Pain Gel Freez. High Quality CBD, Hemp from Kentucky, FDA and GMP Certified.
MOTHER NATURE NATURALS Organic Hemp Oil CBD Products for Your Health and Well-Being, Full-Spectrum, Non-GMO, Zero THC.
ORGANIC DOGS AND CATS Quality, Clean, Eco Organic Pet Products, One Convenient Shopping Experience. Best Source, Best Choices, Lowest Prices.
SOAP FOR GOODNESS SAKE Hemp Towels, Hemp Organic Sports Socks, Hemp Handmade Soap
SOUL FLOWER Natural, Breathable, Durable Hemp Clothing like Hemp Pants and Hemp Accessories including Hemp Bags.
SWEET SKINS Fresh Fashion in Hemp, Eco-Fleece and Other Conscious Materials
THE VEGETARIAN SITE Hemp Wallets, Bags, Purses, Shoes, Belts, and More
UPLAND ROAD High Quality, Sturdy Sustainable Hemp Blankets, Hemp Dog Harness, Rope Dog Chew, Decorative Dog Collar
WARFIGHTER HEMP Organic CBD, A Non-Addictive, Non-Psychoactive Means to Manage Pain, Lower Anxiety, and Improve the Overall Quality of Lives.
WHOLESALE HEMP CBD We Provide Wholesale CBD Isolate, Distillate, Bulk CBD Seeds and White Label CBD Products

We love CBD

World Health Organization study declares that CBD is safe and not addictive.

CBD (Cannabidiol) found in the resinous flower of cannabis, a plant with a rich history as medicine going back thousands of years. A safe, non-addictive substance,

New York Times - Why is CBD Everywhere?

The CBD market is slated to explode from an estimated $275 million in 2018 to $725 million by 2020 according to Natural Foods Merchandiser.

CBD - Reduces Inflammation - Reduces Anxiety - Stabilizes Blood Sugar Levels - Helps with Pain - Helps with Stress - Combats Nausea - Combats Depression

CBD is a 100 percent natural, plant-based compound derived from the hemp plant.

What People are Saying about the Benefits of CBD - It Relieves Pain - Reduces Anxiety and Depression - Can Alleviate Cancer-Related Symptoms - Helps Neurological Disorders - Good Heart Health - Antipsychotic Effects: Studies Suggest that CBD May Help People with Schizophrenia and other Mental Disorders - Substance Abuse Treatment: CBD has Been Shown to Modify Circuits in the Brain Related to Drug Addiction - Anti-Tumor Effects. In Animals, it has Been Shown to Prevent the Spread of Breast, Prostate, Brain, Colon and lung Cancer
Cannabis was banned in the year 1937, till then it was the 3rd most frequently prescribed medicine. In 2018, the World Health Organization (WHO) claimed that pure CBD had no health risks.
CBD May:
Reduce pain by binding to CB1 receptors while reducing swelling
Reduce social anxiety cognitive impairment and discomfort in patients diagnosed with Generalized Social Anxiety Disorder (SAD)
Help to combat neurodegenerative disorders like Alzheimers by removing plaque that block neuron-signaling
Reduces cigarette addiction by modulating the rewarding the effects of nicotine
Improves sleep quality and Help to clears acne by inhibiting lipid synthesis on the skin
Help to regulates blood sugar
Provide relief to those suffering from IBD (Crohn's or Colitis) through it's anti-inflammatory effect
Help to improves symptoms of MS (multiple sclerosis) by providing durable protection to neurons
Anti-oxidants help to neutralize free radicals and reduces cellular degeneration
Provides relief from occasional sleeplessness
Provides relief from anxiety, stress and nervousness and helps to stabilize mood swings
Has anti-emetic effects
Has anti-depressant action
Reduces body mass index thereby reducing the risk of diabetes and obesity
Work to help eliminate fat. Several follow up studies have shown CBD usage is associated with smaller waist circumference And much, much more!
U.S. hemp CBD market will triple by 2022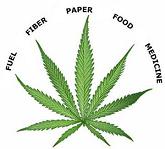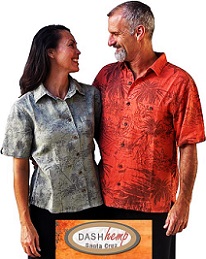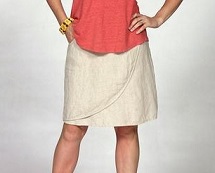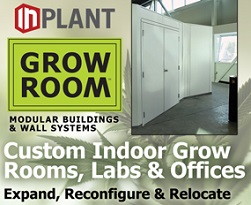 Is industrial hemp the same as marijuana?
No. Even though they are both Cannabis sativa L., Industrial hemp is the non-psychoactive, low-THC, oilseed and fiber varieties of the Cannabis sativa plant. Hemp has absolutely no use as a recreational drug.
Hemp fiber has been used thousands of years, materials made from hemp were discovered in tombs dating back to 8,000 BC.
Hemp is an alternative crop that can be farmed with little or no chemicals and is a sustainable natural resource.
"Why use up the forests that were centuries in the making - if you can get the equivalent in the growing of hemp fields?" - Henry Ford
"Make the most of the Indian hemp seed and sow it everywhere." - George Washington, 1794
Hemp Breathes in 4X the Carbon Dioxide of Trees
Hemp is better than cotton that depletes the soil of nutrients, hemp can be grown consecutively for 20 years without affecting the soil.
Hemp saves water! Hemp uses only 1/20th the amount of water as cotton to grow and process.
Hemp has four times the strength of cotton.
In 1938, the magazine Popular Mechanics called hemp the "New Billion Dollar Crop" because researchers had discovered that hemp could be used to manufactory over 25,000 different kinds of products.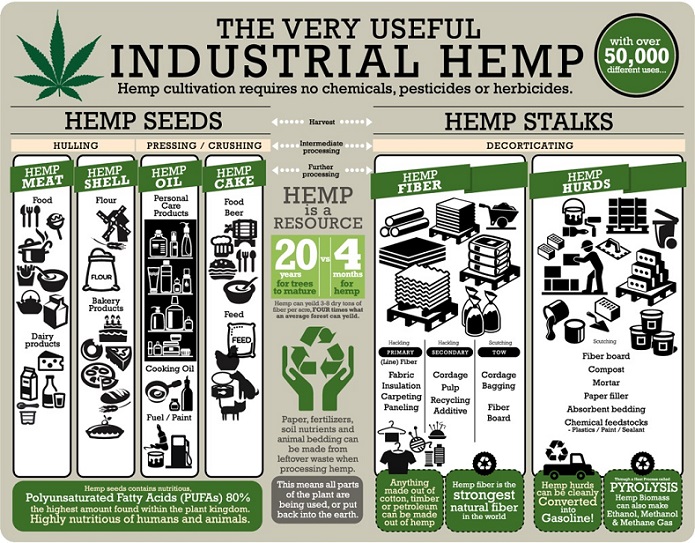 What did the Gutenberg bible, Christopher Columbus' ropes and sails, the Declaration of Independence and the first American flag have in common? They were all made from hemp, a crop so versatile it can be used to make cloth, paper, even food.
Hemp Fact: 80% of all textiles, fabrics, clothes, linen, drapes, bed sheets, etc., were made from hemp until the 1820s, with the introduction of cotton gin, All schoolbooks were made from hemp or flax paper until the 1880s.
"Global Market for Hemp Consists of More than 25,000 Products." - Congressional Research Service
"Hemp can be grown on marginal land, so unlike cotton, it doesn't displace food crops. The deep root structures of the crop also protect the soil against erosion. Like linen, hemp can be grown without agro-chemicals. Hemp also has the highest yield of all natural textiles, with up to double the fibre yield per hectare than cotton." -Summer Edwards
*These statements have not been evaluated by the Food and Drug Administration. Products are not intended to diagnose, treat, cure, or prevent any disease. EcoMall.com advertisers products are to be used for only lawful purposes and the responsibility of the purchaser to know and abide by all laws pertaining to the use of their product. EcoMall.com will not be held liable for any unlawful State, Federal or International activity arising out of the post-sale use of the products and by purchasing advertisers products, the purchaser is agreeing to these terms & conditions. To prevent products from being classified as drugs under Section 201(g) of the Federal Food, Drug and Cosmetic Act, we are required to inform you that there is no intention, implied or otherwise that represents or infers that these products or statements be used in the cure, diagnosis, mitigation, treatment, or prevention of any disease. We strongly advise that for medical issues you consult a physician. The statements made regarding these products have not been evaluated by the Food and Drug Administration. The efficacy of these products has not been confirmed by FDA-approved research. These products are not intended to diagnose, treat, cure or prevent any disease. All information presented here is not meant as a substitute for or alternative to information from health care practitioners. Please consult your health care professional about potential interactions or other possible complications before using any product. The Federal Food, Drug and Cosmetic Act requires this notice.

Updated Daily!
IN-HOUSE RESOURCES