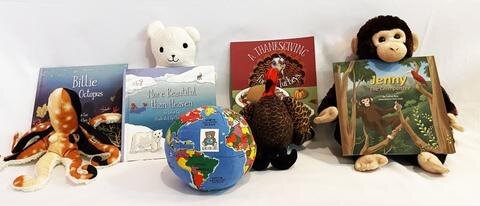 1-WORLD CLASSROOM FURNISHING Eco-Friendly School Furniture for Environmentally Safer Classrooms, Libraries and Daycare Centers. Made in the USA.
1-WORLD GLOBES & MAPS World Globes of All Sizes and Styles. One of The Largest Selections of Globes Online
BABY NATUROPATHICS Organic Cotton Baby Clothing. Wooden and Waldorf Toys for Babies to Preschoolers. Cruelty-free Skin Care.
BEARS FOR CARES Children's Book Series and Companion Stuffed Animals, Educating Youth About the Environment and Themed with Creating a More Compassionate World
BEST YEARS Baby Toys from Fair Trade Producers Including Handmade Wooden Toys and Rainbows, Organic Toys and Baby Comforters
CASTLE COMPOST Pee Wee's Castle Compost Book Series Help Children Garden Through Composting Fun and Facts.
DANISH WOOLEN DELIGHT Importing Certified Organic Woolens and Cotton from Europe for the Entire Family
EIFRIG PUBLISHING Children's Books, Nature, Environment, Wellness, Music, Self-Esteem/Imagination, Animals Stories
INDIGENOUS DESIGNS NATURAL FIBER CLOTHING Organic Cotton Baby and Toddler Sweaters, Shirts, and Pants. Soft. Durable. Playful. Fun. Fair Trade.
INTERNATURAL Large assortment of Kids and Baby products. Strawberry Toothpastes, Hair Detanglers, Bubble Baths, Shampoos, Lotions and more.
LUXURIOUS BEDS AND LINENS Affordable Certified Organic Mattresses, Bedding, Pillows from Naturepedic® and OMI®, Non toxic, Free Shipping.
NATUREPEDIC No-Compromise Organic Baby Crib Mattress -Organic Cotton, Chemical Free, Healthy, Waterproof, Fire Safe, Hypoallergenic, Dustmite Proof, Firm
PUREREST Bedding, Comforters, Pillows, Mattresses, Pads for Infant Thru Adult Mattresses - Organic and Natural
REACH AND TEACH Transforming the World Through Teachable Moments with Books, Games, Puzzles, Toys, Curriculum, Music and Posters
SHEPHERD'S DREAM Washable Merino Wool Blanket from our Natural Mattress Store, 100% Comfort for your Kids
SOUL FLOWER Organic Baby Clothing, Natural Kids Clothes, Organic Bibs, and Eco Friendly Toddler Clothes.
WORLD MAPS ONLINE Offers a Comprehensive Selection of Educational Maps, Wall Maps and Map Wall Murals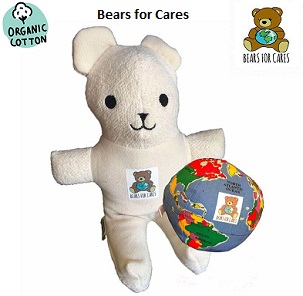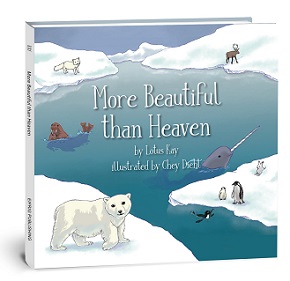 MORE BEAUTIFUL THAN HEAVEN By Lotus Kay
Join Beary the bear and our other animal family and friends as we celebrate the wonder and beauty of our home, the Earth, and be inspired to care for our planet and protect it. Buy now!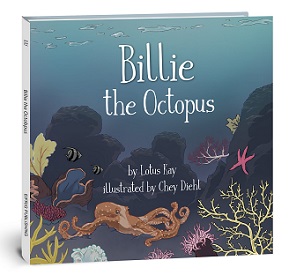 BILLIE THE OCTOPUS By Lotus Kay
Billie the Octopus invites you to explore the wonders of the ocean, become aware of the threats to it, and how you can help. Buy now!
ECOMALL'S BABY PRODUCTS SECTION
PROTECT CHILDREN FROM
ENVIRONMENTAL THREATS
Help children breathe easier



Don't smoke or let others smoke in your home or car
Keep your home as clean as possible. Dust, mold, certain household pests, secondhand smoke, and pet dander can trigger asthma attacks and allergies.
Limit outdoor activity when air pollution is bad such as on ozone alert days
Protect children from lead poisoning



Wash children's hands before they eat and wash bottles, pacifiers, and toys often
Wash floors and window sills to protect kids from dust and peeling paint contaminated with lead - especially in older homes
Run the cold water for 30 seconds to flush lead from pipes
Get kids tested for lead - check with your doctor
Test your home for lead paint hazards if it was built before 1978
Protect children from carbon monoxide (CO) poisoning

Have fuel-burning appliances, furnace flues and chimneys checked once a year
Never use gas ovens or burners for heat and never use barbeques/grills indoors or in the garage
Never sleep in rooms with unvented gas or kerosene spaceheaters
Don't run cars or lawnmowers in the garage
Install a UL approved CO detector in sleeping areas
Keep pesticides and other toxic chemicals away from children

Put food and trash away in closed containers to keep pests from coming into your home
Don't use pesticides if you don't have to - look for alternatives
Read product labels and follow directions
Use bait & traps instead of bug sprays when you can and place the bait & traps where kids can't get them
Store where kids can't reach them and never put in other containers that kids can mistake for food or drink
Keep children, toys & pets away when using pesticides and don't let them play in fields, orchards and gardens after pesticides have been used
Wash fruits and vegetables under running water before eating - peel them when possible
Buy organic produce
Protect children from too much sun

Have them wear hats, sunglasses, and protective clothing
Use sunscreen on kids over 6 months and keep infants out of the sun
Keep them out of the mid-day sun - the sun is most intense between 10 and 4
Safeguard them from high levels of radon

Test your home for radon with a home test kit
Fix your home if your radon level is 4 pCi/L or higher. If you need help, call your State radon office or 1-800-644-6999
Protect childrenfrom contaminated fish and polluted water

Call the local or state health department to learn about any local advisories for limiting the amount of fish to be eaten or beach closings
Take used motor oil to a recycling center and properly dispose of toxic household chemicals
Find out what's in your local drinking water - call your local water system for your annual drinking water quality report or, if you have a private home drinking water well, test it every year
---
12 Steps to Healthier Schools
Pesticides.
Pesticides are toxic and children should have as little exposure to these chemicals as possible. If a school must use these products they should notify parents and teachers a day in advance and use the least toxic materials possible. People should not be allowed back into the buildings until the residue is gone. Only trained and licensed people should be allowed to spray pesticides. --Outside grounds and fields where children play should not be treated with pesticides unless there is a dire reason for an application, and then prior notice should be given to teachers and parents.



Art Supplies and Art Rooms.

Art rooms should have proper ventilation. Many art supplies are toxic and become airborne irritating the lungs and bronchial tubes. It is recommended that ventilating systems have between 15 and 20 cubic feet of outdoor air per minute per occupant. Caution should be used to make sure that the contaminated air not circulate into the other parts of the building through the ventilation system.



New Carpeting.

When new carpeting is ordered, the carpet, as well as the carpet backing, should be required to be formaldehyde-free. In addition, the installer should be required to use formaldehyde-free and non-toxic adhesives. Formaldehyde is a respiratory irritant, a sensitizer to other chemicals, and a carcinogen. Many carpets, backings and adhesives, have a great deal of formaldehyde and out-gas for long periods of time. Children should not be exposed at all, no less over long periods.



New Construction and Renovations.

Good indoor air quality should be one of the chief criteria in planning a project. The contract should require least toxic materials that are practical and work schedules that will not put children and teachers at risk because of compromised indoor air quality. Particular attention should be given to avoiding wood products that use large amounts of formaldehyde as bonding agents, such as particle board. New furniture can also be a source of formaldehyde and therefore, it too, should be specified to be formaldehyde-free, just as with new carpeting.



Playground Equipment with Processed or Treated Wood.

Processed or treated wood is often used for playground equipment and for picnic tables. Treated wood has been impregnated with copper and arsenic in order to deter pest infestation, which is why it can be placed directly on or into the ground. The arsenic, in particular, leaches from the wood and is a human carcinogen. If a school has already invested in products made out of processed wood they should paint the surfaces to stop the arsenic from leaching. Children should not be exposed to processed wood that has not been sealed.



Exhaust from Buses or Motor Vehicles.

Make sure that the air intake of the ventilating systems are not in an area where cars or buses idle so that incoming air is laden with diesel and car exhaust. Also make sure children are not waiting at bus stops where many buses are idling for long periods of time.



Damp Areas and Areas of Damp Carpeting.

Mold can grow in areas of dampness, and many children and adults are allergic to this mold. Molds can cause asthma in many people; therefore wet areas should be remediated.



Cleaning Products Used by the Janitorial Service in the School.

Cleaning products should be the least toxic available that will do the appropriate work that needs to be done.



Chemistry Laboratories.

Chemistry laboratories and other labs using hazardous materials should be properly ventilated, making sure that the exhaust does not enter other parts of the building.



Copy Machines.

Copy machines out-gas ozone and therefore should be well ventilated. They are often placed in small unventilated spaces with people working near them. Ozone is harmful to lung function.



Testing for Radon and Lead.

Radon is a colorless, odorless and tasteless radioactive gas that emanates from rock and soil content in the ground. At high enough levels it is a human lung carcinogen. Radon can be easily tested for and rather inexpensively remediated. Also, drinking water should be tested for lead that can come from pipes with lead soldering.



Tobacco Smoke.

Schools should be smoke-free environments.



Updated Daily!
IN-HOUSE RESOURCES