ALTERNATIVE ENERGY STORE Discount Retailer of Energy Efficient Appliances and Solar Products
AMERICAN AIR & WATER Ultraviolet Irradiation of the Coils Keeps the HVAC System in Like-New Condition, Reduces Energy Consumption
AND SERVICES Conserve Energy and Save Money by Maintaining your HVAC System in Optimal Running Capacity.
BRODWAX LIGHTING Energy Efficient Light Fixtures, LED and Fluorescent, Available Today
CHRISTMAS LIGHTS ETC. Energy Saving LED Christmas Lights, LED Bulbs, LED Mini Lights, LED Christmas Trees
ECODIRECT Offers LED Lights, Tankless Hot Water, and Solar Attic Fans to Help Conserve Energy.
GREENSPRING BUILDING SYSTEMS Comfortable Homes that Save You Money Through Less Energy Consumption, and Protect you from Harmful Chemicals
OUTDOOR SOLAR LIGHT STORE Save Electricity with Solar Lights from the Outdoor Solar Store
PLANET EARTH HOME Ultimate Energy Independence in a Sustainable Home Design Using Solar and Wind Energy
REM AIR CONDITIONING AC Repairs Will Improve Your Air Conditioning Systemís Energy Efficiency
SOLAR DIRECT Factory Direct Prices: Pool Heaters, Solar Water Heaters, Solar Electric, Energy Savers, Pool & Spa
WINTERGREEN CORPORATION Bringing Possibilities to Light with Energy Saving Wholesale LED Lights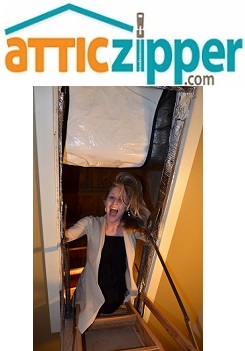 When Not in Use, Turn Off The Juice
Database of State Incentives for Renewables & Efficiency

                  CARBON CALCULATOR

          Average Usage               weight 

          Home Heating                4 tons 
 
          Home Electricity            8 tons 
 
          Hybrid Car                  3 tons 

          Medium Car                  6 tons 

          Truck/SUV                   8 tons 

          Home Heating/Electricity    12 tons 

Conserving energy reduces CO2 emissions, helps reduce our reliance on foreign oil ó and saves you money.

Saving energy at home:


Clean furnace, air conditioner and heat pump filters.


Schedule an energy audit for your home by calling your electric company.


Use energy saving settings on appliances.


Clean dryer lint filter after each load.


Keep drapes and shades closed at night in winter and during the day in summer.


Clean refrigerator coil.


Do laundry and other energy intensive chores during off-peak hours (at night and on weekends).


Put an insulating blanket on your hot water heater.


Purchase clean energy where available (where not available, call your utility company and demand it).


Install window film to reduce heat loss/ gain.


Caulk or weather-strip doors and windows.


Seal heating ducts.

Bigger projects:


Install a programmable thermostat. The same results can be achieved by adjusting the thermostat by hand, but the programmable thermostat can adjust temperature automatically based on the hours that you are typically home or away.


Replace aging (10 or more years old) and inefficient appliances with high-efficiency "Energy Star" labeled models. For a dishwasher this can save 154 kWh/year, for a refrigerator, the savings can be 353 kWh/year, and for a washing machine, the savings can be up to 538 kWh/year.


Upgrade leaky windows.


Improve your entire home's insulation.


Replace furnace with more efficient model.


Purchase solar panels and solar water heating system.


Use passive solar design in building a new home.


Purchase micro wind turbines.

Note: Most states have tax credits and other financial incentives for many of these energy saving investments.

Updated Daily!
IN-HOUSE RESOURCES