1-WORLD GLOBES & MAPS World Globes of All Sizes and Styles. One of The Largest Selections of Globes Online
BABY NATUROPATHICS Organic Baby Clothing, Natural Toys and Skin Care. Includes Gift Registry, Certificates and Rewards Program.
BEARS FOR CARES Childrens Book Series and Companion Stuffed Animals, Educating Youth About the Environment and Themed with Creating a More Compassionate World
BEST YEARS Baby Toys from Fair Trade Producers Including Handmade Wooden Toys and Rainbows, Organic Toys and Baby Comforters
BESTMASSAGE.COM Aromatherapy Products, Essential Oils, Massage Equipment, Tools and Supplies, Organic Herbal Balls
BOTTLED UP DESIGNS Jewelry from Reclaimed Antique Glass and Bottles, Each Piece Includes "The Story of the Glass"
COLORS OF NATURE 100% Earth-Friendly Art Supplies and Paints, Vegan, Non-Toxic, Safe for Artists and the Environment. Biodegradable.
EARTHSAKE Aromatherapy Candles, Yoga Supplies, Travel Pillows, Fountains,Frames and Soaps
ECOJARZ Plastic Free Gifts, Including Mason Jar Accessories, Reusable Straws. Beautiful, Durable and BPA-Free.
ERAGEM Specializing in Magnificent Vintage and Antique Engagement Rings and Eco-Friendly Pre-Owned Estate Jewelry
GOOD OLD DAYS FLORIST Native American Arts, Earth Made, Natural Goods, Gifts, Fresh/Dried Flowers
GREEN LINE Organic Fair Trade Chocolate, Organic Fair Trade Coffee and Tea, Soaps & Personal Care, Chico Reusable Bags
HELLO BAG Dedicated to Making Paper Bags Easier to Reuse, Waste Less and Help the Planet
HUGG-A-PLANET A Perfect First World
INTERNATURAL Create Unique Gift Baskets Including Natural Bodycare, Cosmetics, Videos, Candles
LIFEFORCE GLASS Manufacturer of Printed Gift Items Sold to Retailers and Advertising Specialties for Organizations
MOMMAS BABY Organic Gifts and Gift Baskets for Mama and Baby, Baby Registry
NAMSE BANGDZO BOOKSTORE Tibetan Jewelry, Thangkas, Buddhist Books, Statues, Incense, Cards, Wall Brocade
NOVICA Unique, Handmade Gifts Direct from Thaliand, Brazil, Peru, Africa, Bali and More
PALOMA POTTERY Green Gifts and Unique Glass Products by Paloma Pottery and Glass. Eco Friendly Gifts and Accessories.
PHOENIX ORION GIFTS 1000ís of Affordable Gemstone Hearts, Eggs, Runes, Carvings, Healing Crystals, Birthstone Crystal Balls, LED Light Bases
PRAYER FLAGS Send Blessings on the Wind - Peace and Happiness to All Beings
REACH AND TEACH Transforming the World Through Teachable Moments with Books, Games, Puzzles, Toys, Curriculum, Music and Posters
SHEPHERDS DREAM Sleep your Natural Best with a Wool Mattress Pad, Organic Merino Wool Comforters, Wool Pillows and Toppers
SOAP FOR GOODNESS SAKE Gifts/Gift Certificates, Handmade Soap, Organic Skin Care, Miessence, Hemp Products, Beeswax Candles, Vegan Products
SOUL FLOWER Hippie Shop for Free Spirits: Hippie Gifts, Boho Headbands, Hippie Tapestries, Hippie Jewelry & More
THE SKIPPING STONE Handmade Necklaces, Bracelets, Earrings, Rings from India, Helping Ladies be Freed from Sex Trafficking and Extreme Poverty
TREES FOR A CHANGE We Plant Trees as Gifts for All Occasions. Give a Gift and Restore a Forest
UPLAND ROAD Eco-Kitchen Stuff, Bags & Wallets, Organic Socks, Jewelry, Clothing
WIND RIVER CHIMES Manufacturer of Quality Hand-Tuned Wind Chimes and Unique Bird Feeders Made in the U.S.A.
WORLD MAPS ONLINE Offers a Comprehensive Selection of Educational Maps, Wall Maps and Map Wall Murals
YOGAMATS Yoga and Relaxation Accessories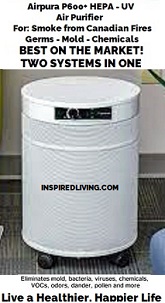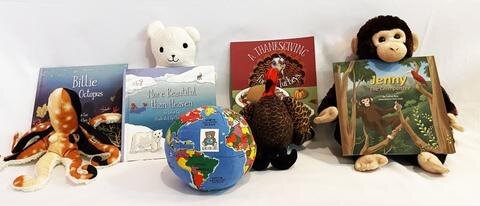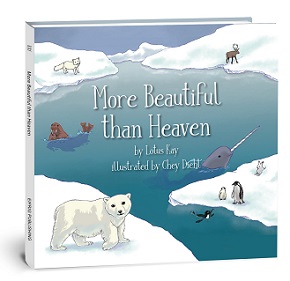 MORE BEAUTIFUL THAN HEAVEN By Lotus Kay
Join Beary the bear and our other animal family and friends as we celebrate the wonder and beauty of our home, the Earth, and be inspired to care for our planet and protect it. Buy now!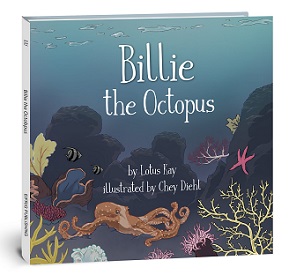 BILLIE THE OCTOPUS By Lotus Kay
Billie the Octopus invites you to explore the wonders of the ocean, become aware of the threats to it, and how you can help. Buy now!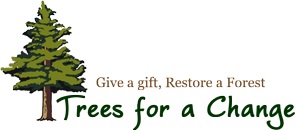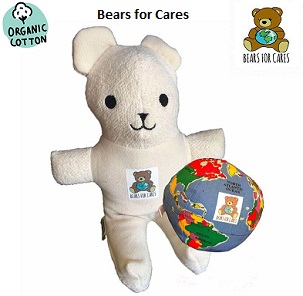 Help Climate Change by Giving Eco-Friendly Gifts

Did you know that 82% of Americans would rather receive a photo album of times shared than a store-bought gift? (source: Center for a New American Dream-commissioned Holiday Poll)

Updated Daily!
IN-HOUSE RESOURCES