1-WORLD CLASSROOM FURNISHING Eco-Friendly School Furniture for Environmentally Safer Classrooms, Libraries and Daycare Centers. Made in the USA.
1-WORLD GLOBES & MAPS Classroom Globes, Pull-Down Maps, History Map Sets, Raised Relief Maps
BEARS FOR CARES A Sweet Teddy Bear Made Out of Eco-friendly Materials to Raise Funds and Awareness About the State of Wildlife and Endangered Species
CASTLE COMPOST Pee Wee's Castle Compost Book Series Help Children Garden Through Composting Fun and Facts.
COLORS OF NATURE ACMI AP Seal Certified Vegan Professional Quality Watercolor Paints. Manufacturer of Non-Toxic Art Supplies.
ECO KIDS EDUCATION LINKS
NATURES QUICK-DRY Start Your Own Green Carpet Cleaning Business. Budget-Priced Packages.
OMEGA INSTITUTE FOR HOLISTIC STUDIES Workshops in Holistic Health, Meditation, Yoga, Transformational Psychology, Spirituality,World Music, and Art
REACH AND TEACH Transforming the World Through Teachable Moments with Books, Games, Puzzles, Toys, Curriculum, Music and Posters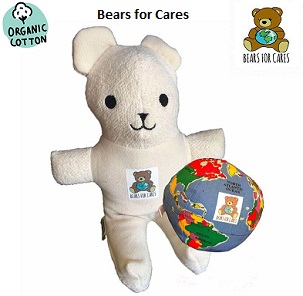 Eco-efficiency means doing 'more with less' using environmental resources more efficiently in economic processes. Sustainable development incorporates consideration of the needs of growing populations, the need for human prosperity and equity, as well as the need to conserve and pass on adequate environmental goods and services to future generations. As a concept eco-efficiency provides a way of thinking about breaking the nexus between economic activity and environmental impacts, and therefore achieving sustainable development.




Updated Daily!
IN-HOUSE RESOURCES