BEGREEN PACKAGING Biodegradable, Compostable and Recyclable Packaging for Restaurants and Consumer Packaged Goods. Made from Plant Fibers.
COLORS OF NATURE Tree-Free, Chemical-Free, Sustainable Paper for Art, Crafts, Office. Banana, Lemon, Mango, Coffee, Bamboo Sources.
DAISEYE Stationary, Birthday, Congrats, Sympathy, Get Better Cards etc, Handmade, Recycled Papers.
DISCOVERY PACKAGING Green Share Recycled and Compostable Film Based Packaging. Bags/Pouches, Tubing/Roll Stock, Printed/Plain.
EARTH FRIENDLY TONER Great Prices on Top Quality Eco Friendly Cartridges. Free Shipping Available. Starbucks Gift Card Offer.
ECO 4 LESS Greg Barber - Environmental Printing Using Recycled Paper and Non Toxic Processes.
GOOD COMMON SENSE Highest Quality Recycled Paper Products, Custom Printed, Paper, Notecards, Envelopes, Notebooks, Boxes
GREEN FIELD PAPER COMPANY Handmade Grow-A-Note Seed Embedded Paper Using 100% PCW, Hemp Heritage Paper, Made in USA.
GREENLINE PAPER COMPANY One Stop Store for Recycled, Tree-free and Chlorine-free Paper Products
OF THE EARTH Handmade Paper Wedding Invitations and Seed Paper for Personal and Business Use.

OF THE EARTH

Handmade Paper Hearts with Seeds

Satisfy Your Needs Without Killing Trees

One Acre of Hemp Can Produce as Much Paper as Four Acres of Trees
If everyone in the U.S. said "no thanks" to ATM receipts, it would save a roll of paper so long it could circle the equator fifteen times.

If every household in the U.S. replaced just one roll of virgin fiber paper towels (70 sheets) with 100% recycled ones, we could save 544,000 trees.

If all our newspaper was recycled, we could save about 250,000,000 trees each year!

Using old paper to make new paper uses 30 to 50 percent less energy than making paper from trees.

The Paper pulp and paper industry is the 4th largest contributor to greenhouse gas emissions in the U.S.

Approximately 1 billion trees worth of paper are thrown away every year in the U.S.

To make one ton of paper towels, 17 trees have to be destroyed and over 20,000 gallons of water are polluted.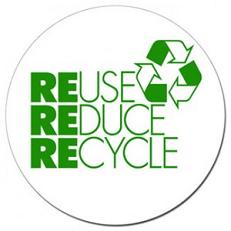 Updated Daily!
IN-HOUSE RESOURCES