With Amy Todisco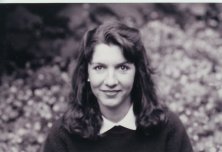 Are you concerned about what you and your family eat? In this synthetic chemical age itís wise to be informed about what may be in the food that we eat. Even if your pantry and refrigerator are loaded with fresh, certified organic whole foods, there is more that you need to know about your food, how itís prepared, and what toxic chemicals might be lurking in your kitchen. Join Amy Todisco as she takes you through a brief tour of a typical American kitchen and offers tips on how to make yours a healthier haven. If you want more information, feel free to email Amy at: atnontox@aol.com with your questions.
---
Food Irradiation:
Treating the Symptoms,
Ignoring the Causes
The Department of Energy (DOE) had a problem. Under Federal law it is their responsibility to dispose of all high level radioactive waste and they were looking for a way to "recycle" the nuclear waste from weapons manufacturing. Therefore, in the 1970's the DOE created the Byproduct Utilization Program to transfer the burden of nuclear waste from the government to consumers. One way to accomplish this was through a post-harvest food "cleaning" technology called: ionizing radiation, or irradiation. In 1986, the Food and Drug Administration (FDA) approved irradiation for meat, poultry, spices, fruits, and vegetables. The next hurdle was making consumers believe that irradiated food was actually good for them and produced similar effects to cooking food. Given our toxic food system, this crazy idea almost seemed to have merit.
What is food irradiation?
Food is irradiated using nuclear waste like cobalt 60 and cesium 137 or high-energy electron beams. Zapped with 100-300,000 rads of radioactive gamma sources, (the equivalent of 10 to 30 million medical x-rays) the illness causing bacteria are believed to be killed off and the shelf life extended. According to the consumer activist group, Mothers and Others, "This amount is over 20,000 times the allowed annual exposure level for workers at a nuclear power plant." Unlike a microwave oven, which causes food particles to vibrate, irradiating food breaks up the molecular structure of food and new chemicals are formed, like free radicals. Free radicals react with food to create new chemicals called radiolytic products (RP's) and unique radiolytic products (URP's), like carcinogenic benzene in irradiated beef. RP's and URP's have never undergone toxicological testing. In one experiment, cooked irradiated beef had seven times more benzene than cooked non-irradiated beef. Based on five questionable studies, the FDA took the position that these new chemicals in irradiated food are too small to be harmful. A hauntingly familiar claim.
I am not a big fan of using x-rays or their equivalent for "prevention," unless their is no other alternative. I rarely even submit to dental x-rays, much to my dentist's chagrin. I think that yearly x-rays are unnecessary and contribute to our potential for cancer. I certainly don't want my food irradiated, especially when safer alternatives exist. Apparently the majority of the public, when asked, does not want their food irradiated (or genetically engineered) either. The Food & Water Journal reported that in a 1997 CBS News consumer poll they found out that 73% of people nationwide oppose irradiation, and 77% say they wouldn't eat irradiated food. Unlike genetically engineered foods which are not labeled and make up 60% of the food in our supermarkets, irradiated whole foods still require a label.
Does Irradiation Work?
While irradiation does kill most bacteria, including the good bacteria that warn us of spoilage and naturally control the harmful bacteria, it does not destroy the toxins created in the early stages of contamination. And once irradiated, food can still become recontaminated before it reaches our tables. Irradiated food is intentionally designed to remove the normal warning signals indicating that the food is spoiled despite its fresh appearance. A longer shelf life means a loss of nutritional value. In fact, a 20-80% loss of vitamins A, several B's, C, E, and K are not uncommon.
Also, essential polyunsaturated fatty acids and amino acid content may be affected. Potentially spoiled food containing questionable new chemicals that looks fresh while it sits on the shelf forever and delivers a reduced amount of nutritional value, why would anyone want that?
Is Irradiated Food Safe?
To determine the safety of irradiated foods, the FDA reviewed 441 toxicity studies. Surprisingly, the chairperson of the committee in charge of investigating, Dr. Marcia van Gemert, later testified that all 441 studies were flawed. The FDA itself claimed that only five of the 441 studies were properly conducted and adequate by 1980 toxicological standards. Of the five remaining studies, 2 were found to be methodologically flawed by the Department of Preventative Medicine and Community Health of the New Jersey Medical School. In a third study, the animals fed irradiated food lost weight and miscarried due to the dietary deficiency of vitamin E. The last two studies should not be used to prove the safety of a diet of irradiated foods because the experiment chose doses of irradiation below the 100,000 rads that the FDA approved as a general level.
Not surprisingly, 12 other studies performed by Raltech Scientific Services, Inc. under contract with the U.S. government, indicated serious health problems for animals fed irradiated chicken. Some of the health effects were: the possibility of chromosome damage, immunotoxicity, greater incidence of kidney disease, cardiac thrombus, and fibroplasia. No studies have been done to show that a long-term diet of irradiated food is safe. Other studies indicated the possibility of kidney and testicular damage, a statistically significant increase in testicular tumors, and a chromosomal abnormality indicating future cancer development. "It's clear that irradiation increases the levels of mutagens and carcinogens in food...The inevitable consequences of this is that in two to five decades in the future, the incidence of cancer will increase from what we see now, in direct proportion to the amounts of irradiated food consumer," explained Dr. George Tritsch, a cancer researcher at the Roswell Park Cancer Institute in Buffalo, New York.
What about Environmental Effects?
If irradiation supporters have their way, hundreds of thousands of new irradiation facilities will need to be built, often in high population urban areas. Environmental and transportation hazards (human error and accidents) are inevitable. For example, "New Jersey is home to the highest concentration of irradiation facilities, and virtually every New Jersey plant has a record of environmental contamination, worker overexposure, or regulatory failures," according to Food & Water. We've seen how nuclear technology has presented grave dangers to human health and our environment. Do we want to repeat the mistakes of the past? And what about the possibility of radiation-resistant mutant bacteria in the environment?
Because irradiation is a post-harvest treatment there will be NO reduction in pesticide use. In fact, "irradiation of fruits and vegetables may well increase, rather than decrease, the requirement for post harvest applications of fungicides because irradiated products are more susceptible to infection by molds and fungi," says Dr. Richard Picconi, Senior Staff Scientist for Accord Research & Educational Associates.
Initially, the FDA required whole foods that were irradiated to be "prominently and conspicuously labeled with the 'radura' emblem and the words 'treated by irradiation'. Now with the passage of the FDA Modernization Act of 1997 that was signed into law by President Clinton, the radura will NOT be required at all and the irradiation disclosure information will appear in tiny print "no more prominent than required for the declaration of ingredients."
Call me an optimist, or call me naive, but I believe that once people are informed about the toxins in everyday household products, including food, that they will begin to make different choices. I don't expect everyone to change, nor do I believe that the majority of us will initially. All we need is for a "critical mass" of people to see things differently and then large-scale change will happen.
What Can We Do?
Most importantly--choose certified organic food.
Click below to e-mail this article to a friend
or to post a link on your favorite sites.
Thank you!
READ PAST "ASK AMY" COLUMNS:
---
Amy Todisco is the president and owner of Green Living Now, LLC. In addition to serving as an "Environmental Expert" on the EcoMall website ("Ask Amy"), she's also featured on former National Public Radio host, Laurie Howell's, The Green Scene Internet radio program. She's created community educational events, founded and co founded several nonprofits; served as Executive Director for two nonprofits; provided presentations on household toxics; consulted with private and public schools; churches, community groups, local boards of health, and the MA State Department of Public Health; written on the topic of household toxics for newspapers, newsletters and websites; and been interviewed on radio and cable TV.
---
RELATED LINKS:

Updated Daily!
* * * IN-HOUSE RESOURCES * * *