With Amy Todisco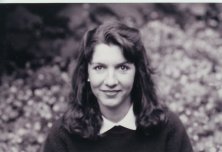 Are you concerned about what you and your family eat? In this synthetic chemical age it's wise to be informed about what may be in the food that we eat. Even if your pantry and refrigerator are loaded with fresh, certified organic whole foods, there is more that you need to know about your food, how it's prepared, and what toxic chemicals might be lurking in your kitchen. Join Amy Todisco as she takes you through a brief tour of a typical American kitchen and offers tips on how to make yours a healthier haven. If you want more information, feel free to email Amy at: atnontox@aol.com with your questions.
---
More Fluoride More Cavities?
In 2003 the American Dental Association and the Centers for Disease Control gave the state of Kentucky a "Fifty Year Award" recognizing their50 years of continuous water fluoridation. In 1992 they were 100%"optimally fluoridated", and in 2000 they were over 96% "optimally fluoridated". So, with all of this fluoridation one would expect a very low incidence of cavities, right? So how come in a 2010 article in the Cincinnati Enquirer it was revealed that nearly 50% of Kentucky's 2 to 4 year olds have cavities? That's twice the national average! The Centers for Disease Control named Kentucky the top state in the country whereresidents lost all of their teeth. 42% of Kentucky's adults are toothless-the highest in the country.
What about the kids in Newburgh, NY, another super fluoridatedcommunity, who have more cavities, and more fluoride caused discolored teeth than children in never fluoridated Kingston, NY? What's up with that?
Residents of Hawaii and California, the least fluoridated US states (13% and 15.7% respectively) are least likely to be toothless, according to the Morbidity and Mortality Weekly Report. Interestingly, along with Kentucky,West Virginia (82.1% fluoridated) has the most toothless residents.
"While fluoride is proclaimed a significant cavity reducer, there is little, if any science to support that", according to Paul Beeber, a lawyer and President of the New York State Coalition Opposed to Fluoridation.
"The prevalence of dental fluorosis now ranges somewhere between 35%and 60% in fluoridated communities and between 20% and 45% in non-fluoridated areas", according to "Trends in Prevalence of Dental Fluorosisin North America," Community Dental Oral Epidemiology, June 1994. It seems that the more fluoride used, the more cavities.What's dental fluorosis?
It's an irreversible condition caused by excessive ingestion of fluoride during the tooth forming years. It is the first visible sign that a child has been overexposed to fluoride.
Fluoride doesn't just come from drinking water and dental products anymore.It's in fruit juices, carbonated beverages, infant formulas, and certain cereals.Food and beverage manufacturers aren't required to identify fluoride content,so who knows how much we're all getting. Fluoride is the only water supply additive that treats the person, not the water.
What are some of the effects of fluoride?
Fluoride is known to cause cancer.
The NJ Department of Health found that bone cancer in boys was 2-7 times greater in areas where water was fluoridated. U.S. Environmental Protection Agency (EPA) researchers confirmed the bone cancer-causing effects of fluoride at low levels in an animal model. And, a new study has shown that the fluoridation of water is linked to uterine cancer deaths.
Fluoride changes bone structure and strength.
Studies show that fluoridation leads to hip fractures. Fluoride gradually buildsup in the bones and causes adverse changes to the bone structure.
Neurotoxic and Lowers IQ
Research in 1995 by neurotoxicologist and former Director of toxicology at Forsyth Dental Center in Boston, Dr. Phyllis Mullenix , showed that braindamage occurred from fluoride build up in the brain of the animals tested.Previously classified government research confirmed the toxic effects offluoride on the central nervous system. For more health effects,
What to do?
1. Get a good water filter to get rid of the fluoride in your drinking water.
2. My family uses fluoride free toothpaste and we've been having terrific dental visits, rarely a cavity. No fluoride treatments either.
3. What you eat has a lot to do with cavity prevention. Stop drinkingcarbonated sodas, bottled water and other bottled beverages. Take yourown filtered water with you to work, school, athletic activities. Favorcertified organic whole foods, not conventional highly processed foods.
Click below to e-mail this article to a friend
or to post a link on your favorite sites.
Thank you!
Copyright© By Amy Todisco. All Rights Reserved.
READ PAST "ASK AMY" COLUMNS:
---
Amy Todisco is the president and owner of Green Living Now, LLC. In addition to serving as an "Environmental Expert" on the EcoMall website ("Ask Amy"), she's also featured on former National Public Radio host, Laurie Howell's, The Green Scene Internet radio program. She's created community educational events, founded and co founded several nonprofits; served as Executive Director for two nonprofits; provided presentations on household toxics; consulted with private and public schools; churches, community groups, local boards of health, and the MA State Department of Public Health; written on the topic of household toxics for newspapers, newsletters and websites; and been interviewed on radio and cable TV. If you want more information, feel free to email Amy at: atnontox@aol.com with your questions.
©2014 Amy Todisco. All Rights Reserved.
---
RELATED LINKS:

Updated Daily!
IN-HOUSE RESOURCES