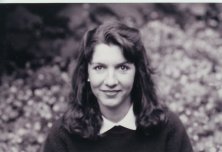 Are you concerned about what you and your family eat? In this synthetic chemical age it's wise to be informed about what may be in the food that we eat. Even if your pantry and refrigerator are loaded with fresh, certified organic whole foods, there is more that you need to know about your food, how it's prepared, and what toxic chemicals might be lurking in your kitchen. Join Amy Todisco as she takes you through a brief tour of a typical American kitchen and offers tips on how to make yours a healthier haven. If you want more information, feel free to email Amy at: atnontox@aol.com with your questions.
---
How To Choose Safer Products…
I was snooping around the third floor bathroom of my sister's beautiful home last week looking for her shampoo and bath soap bottles. Not because I was going to use the products (I brought my own stuff from home). No, I was doing research. And there they were, peeking out from behind the mold and mildew-free vinyl shower curtain in her immaculately cleaned bathtub/shower enclosure. Nice looking light brown colored bottle with attractive earthy looking lettering. The front of the healthy looking bottle said, "pure organic shampoo", "with pure botanical essentials", "aromatherapy" and "not tested on animals". Wow, sounded good, even to this skeptical, purist, green living enthusiast. That was until I turned the bottle around and starting reading the ingredients.
Water was the first ingredient listed. Do they mean tap water? Purified water? Where'd the water come from, and why is it the first ingredient? Shouldn't it be soap? Okay, not that big a deal.
Then there was Sodium laureth sulfate. In over-the- counter personal care products the ingredients are listed in descending order of amounts used. In other words the synthetic chemical, sodium laureth sulfate, was the second largest ingredient used. Definitely not impressive. Sodium laureth sulfate, a synthetic detergent used in many products, may induce eye and skin irritation, and damage the hair follicle, and this is a shampoo were talking about. And the longer the ingredients stay in contact with the skin, the greater the irritation. Sodium laureth sulfate is thought to be more dangerous in concentrations above 2%, and most consumer products contain more than 20% (which is most likely the case with my sister's shampoo since it's listed as the second ingredient.) What's worse this chemical is often contaminated with a carcinogenic chemical, 1,4 dioxane. Yikes! But that's not where it ends.
The next ingredient is hormone-disrupting cocamide DEA (yup, I did say "hormone disrupting") that may form carcinogenic (cancer-causing) compounds called nitrosamines on the skin or in the body after absorption.
And the list of synthetic chemicals continues...Nonoxynol 10 (extremely toxic to aquatic organisms, what about us?) synthetic fragrance, known to be an allergen (can be made up of hundreds of chemicals, including phthalates. Scientists have shown that phthalates can damage the female reproductive system, but it is the male reproductive system that appears to be more sensitive.), DMDM hydantoin (may contain formaldehyde-the embalming fluid for corpses), cocamidoproyl betaine (another chemical that may be contaminated with impurities linked to cancer and other health problems), and more.
But interestingly enough there wasn't one organic ingredient despite the fact that the label says, "Pure organic shampoo". How is this possible? Before I answer that question, let me compare my organic shampoo to this one.
The shampoo my family and I use is made up of 100% natural ingredients, 80% of them certified organic, no Sodium Lauryl (or laureth) Sulfate or other petrochemicals. Instead it has: pure organic aloe vera, organic orange pith juice, coconut-corn oil soap w/Quillaya bark, organic hydrolyzed soy protein, carrageenan, organic shea butter, and other organic oils and a vitamin and citrus seed extract preservative. It doesn't suds as much as conventional shampoos because it doesn't have synthetic foaming agents, but this doesn't detract from its cleaning ability. Also, the scent is very mild and natural, not strong and perfumey like most shampoos, which I find a pleasant relief.
So how is it possible to label a shampoo as pure and organic without any organic ingredients?
The Product Label Scam
If you're like me, you probably thought that "Eco-labels" like "allergy tested", "eco-safe", or "environmentally preferable" really tell us which products are safer to use. According to the Consumers Union, these are general claims that are not meaningful. Here's why:
(1) The manufacturer or marketer of the product created the label and they can say whatever they want; there isn't any independent organization verifying that the label claim is accurate (in other words, my sister's shampoo can say "pure organic shampoo" even though it's anything but pure, and there aren't any organic ingredients in the product. How misleading, eh?),
(2) The label can have different meanings for different products (therefore, "organic" on one label isn't necessarily the same as "organic" on another product label which may actually contains organic ingredients),
(3) The label standards aren't publicly available (so we, the unsuspecting consumers, have no way of knowing what standards each company is using when they come up with their label claims).
(4) The information about the organization who created the label isn't available, nor is the organization free from "conflict of interest", and
(5) The label was not developed with broad public and industry input.
So how do we determine the safety of a product?
First, a little more bad news for context (don't worry I'm going to give you the good news too)…No independent (or government) entity is testing products for their potential health effects before they are sold. And toxic chemicals are used in many consumer products, like my sister's shampoo Manufacturers will tell you that it is in such small amounts that you don't have to worry.
You should be aware that household products are not regularly safety tested by some independent entity before they go onto store shelves. In fact, the Consumer Product Safety Commission (CPSC), the government agency that regulates household cleaning products, tells us on their website that they don't have the legal authority to test or certify products for safety before they can be sold to consumers. If they don't have the authority, who does? The answer is no one. They add that, "responsible companies test their products before putting them on the market"1. The ones that do test don't share the results with consumers.
Similarly, the Food & Drug Administration (FDA), the federal agency that monitors cosmetic products to be sure that they are safe and properly labeled, does not review or approve these products or their ingredients (except color ingredients that have to be authorized for use2) before they are sold to the public, and the "FDA cannot require safety testing3". Come on guys, who's looking out for the consumer?
I'm sorry, but letting manufacturers test their own products is much like the proverbial fox guarding the hen house; the results lack objectivity, especially when the manufacturers have everything to gain or lose from those results. And to make matters worse, there is no government oversight. Where's the incentive to do the "right thing"? Our federal government's approach to chemicals has been that they are safe unless they are proven harmful. Studies financed by the chemical industry tend to find chemicals innocent, whereas non-industry financed studies often find them dangerous to human health.
Okay, okay, so what do we do?
First, you read the ingredients on the label. The biggest question on my mind is: are there any toxic ingredients in this product? In the case of personal care products, the ingredients should all be listed on the product, except for the fragrance and fragrance carriers (hormone disrupting phthalates). My general rule is that if you have trouble pronouncing the ingredient, you probably don't want it in your product. I know this sounds a bit purist, but before the dawn of synthetic chemicals people did effectively clean themselves, their homes, etc. with natural ingredients. Synthetic ingredients are cheaper, but they come with a "price" (our health and the health of our environment). I've been doing the natural living thing for years, quite successfully and you can too.
Okay, let's continue on how to choose safer products …You might want to pick up a copy of Ruth Winter's book, The Dictionary of Cosmetic Ingredients, and look each chemical up.
Second, if the label doesn't say something like, "X Company discloses all ingredients" then you might want to call Company X and ask them what else is in the product that's not disclosed on the label. If they tell you that they can't due to trade secrets, you might want to choose another product from a different company. Some years ago, I called a supposedly "natural" company to ask if they could tell me all of the ingredients in the particular product that I was interested in. They said that they couldn't due to trade secret laws. I told them that I wouldn't buy their product if they couldn't tell me what was in it. They still resisted, and I still don't buy that company's products.
You can also request that the company send you their Material Safety Data Sheet (MSDS), which will give you some more information about the product's "active" ingredients and their health effects. Unfortunately, the MSDS's aren't required to list all of the "inert" ingredients below a certain percentage. You should know that "inert" doesn't mean safe, and these inerts can make up to 99% of the product. There is a popular green colored multi-purpose spray cleaner in the supermarket that you'd think was totally natural and safe by looking at the label. But, when I read the book, The Safe Shopper's Bible by Steinman and Epstein, I found out that that "nontoxic" product contained a chemical called butyl cellosolve in it, which was not listed on the label. Butyl cellosolve is toxic to the kidney and liver and inhibits the body's ability to make blood. Apparently this is a common ingredient in many all-purpose cleaning products. I called the company and asked how much butyl cellosolve was in the product. They said, "It's only 6%".
"Wow, that seems like a lot of toxic chemical in a product marketed as 'nontoxic'", I said.
Naturally I was assured that it was "perfectly safe" at that level.
"What about the fact that we might use this product every day, and that other products in our home may also contain that toxic ingredient? I queried.
"Hello, hello, are you still there?" No answer. Not only that, but I asked what made the product green. Was it carcinogenic coal tar dye? The product specialist didn't know. Not a good sign. I know that there are other "natural" products that don't contain those chemicals in it, so why use the questionable one?
Okay, so you've read the ingredients on the label, looked them up, determined whether or not the company has disclosed all of the ingredients (I don't like general categories of ingredients such as "surfactants", I want specifics), and obtained the MSDS's. Now what?
Are there any warning labels? Are the words "poison/danger" or "warning" anywhere on the bottle? If so, I'd be less likely to use it. Having said that though, I don't put much stock in these "signal words" of warning. Why? The New York Poison Control Center says that 85% of them are inaccurate. Plus, they are only talking about the immediate acute effects, not the long-term use of this product effects (real life doses).
Anything else? Yes. Does the manufacturer have their own factory to make the products? If yes, that's good. This means that they have more control. No toxic products are being made in that same machinery, and no toxic chemicals are used to clean the machinery between batches. Also, the raw materials are right there (no confusion with other products ingredients) and the people running the machines know the natural formulations. What kind of packaging is used? Recyclable #1 & 2 plastic is the better choice. Glass is the healthiest (albeit cost ineffective from a shipping standpoint).
Educating and empowering people to make safer greener choices is what I'm all about.
Copyright© By Amy Todisco. All Rights Reserved.
Click below to e-mail this article to a friend
or to post a link on your favorite sites.
Thank you!
READ PAST "ASK AMY" COLUMNS:
---
Amy Todisco is the president and owner of Green Living Now, LLC. In addition to serving as an "Environmental Expert" on the EcoMall website ("Ask Amy"), she's also featured on former National Public Radio host, Laurie Howell's, The Green Scene Internet radio program. She's created community educational events, founded and co founded several nonprofits; served as Executive Director for two nonprofits; provided presentations on household toxics; consulted with private and public schools; churches, community groups, local boards of health, and the MA State Department of Public Health; written on the topic of household toxics for newspapers, newsletters and websites; and been interviewed on radio and cable TV.
© Amy Todisco.
---
RELATED LINKS:

Updated Daily!
* * * IN-HOUSE RESOURCES * * *